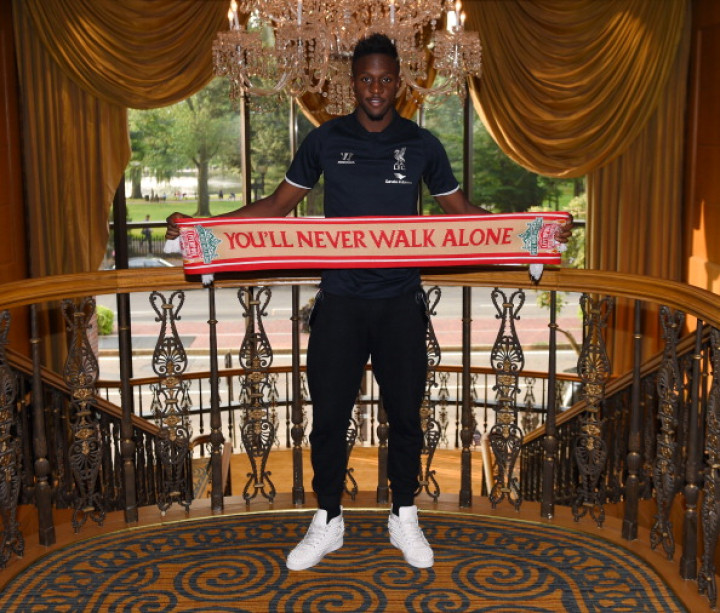 Brendan Rodgers believes summer signing Divock Origi can replace Luis Suarez at Liverpool.
The Belgium international was recruited from Lille but was sent on a season-long loan back to the club. The 19-year-old's meteoric rise saw him being selected by Belgium coach Marc Wilmots ahead of Everton striker Romelu Lukaku during the summer World Cup.
Suarez left the Merseyside club and signed up for Barcelona. The Uruguayan international was Liverpool's star player last season and was the Premier League's leading scorer with 31 goals to his name.
The Anfield club also signed Mario Balotelli and Rickie Lambert to strengthen the strike force. Injury to Daniel Sturridge has seen Liverpool struggle to replicate last season's goal scoring form as both Balotelli and Lambert have struggled to find form.
Origi will return to Liverpool after the end of the season and Rodgers believes the Belgium international has all qualities to become "world class" at Anfield.
"There are very few players who can replace Suarez. Actually there are no players who can replace Suarez. When you look at the availability of other players during the summer, it was something that was difficult for us," Rodgers explained.
"It's no good now I know but we took a player in Divock Origi who we believe will be world class and we'll get him in the summer. Now he is a top player. He has everything: the speed, the profile and so on and he (could) play (for Liverpool) now.
"Our deal was that we couldn't bring him in now. That was unfortunate because he can run in behind (the defence), he can keep the ball, he can press and he can run but that (Origi staying with Lille) was part of the deal," Liverpool manager added.
Meanwhile, Origi has revealed that he is in regular contact with Rodgers and that he is delighted with Liverpool following his progress with the Ligue 1 outfit.
"Sometimes Brendan sends me some messages and sometimes people from Liverpool come and visit me in Lille," Origi said.
"It's good to know they are following my progress. Things are going well but there's still some room for improvement. I'm still working hard trying to prepare myself for a higher level. I'm feeling good and ready to continue this form. "
"It's a new era at Liverpool and everything will go well. They have a fantastic team. It's only positive and I don't think we have to worry about Liverpool," the striker concluded.