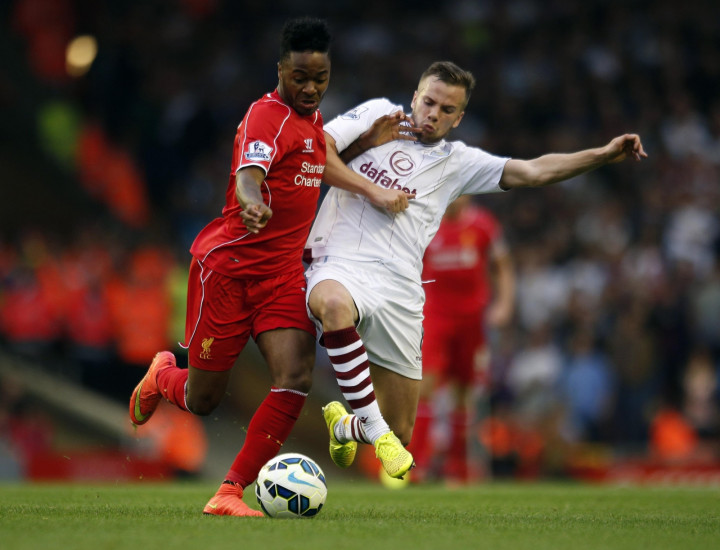 Brendan Rodgers has defended his decision to start his six summer signings and leave Raheem Sterling on the bench as Liverpool suffered a shock home loss to Aston Villa on Saturday, insisting the 19 year old needed to be rested.
The Reds were unable to find the back of the net against an organised Aston Villa side, who after scoring in the ninth minute thanks to Gabriel Agbonlahor's strike were able to protect their lead for the rest of the game.
Liverpool had 18 shots on goal but only one on target throughout the game but with Champions League and Cup games to juggle Rodgers admitted he had hoped he would be able to rest Sterling, who returned from England duty this week, for the game.
"I said at the beginning of the season that I want to trust the players we have," he told the Liverpool Echo.
"We have a really exciting couple of months coming up. Looking at it, I thought this was a game where we could rest Raheem.
"If he hadn't played international football earlier in the week it would have been a different case.
"Raheem is a big player for us and is going to be a big player for us this season. He will certainly play on Tuesday night.
"We have built a squad so that I trust all the players, but as a team we just didn't deliver today."
Sterling came on after an hour for Adam Lallana, but was unable to make a difference to the scoreline in the final 30 minutes.
Liverpool will need to move on from their home loss quickly as the side prepare to face Ludo Razgd in their first Champions League match in 2009.
Having spent a high sum of money on new talent over the summer this will be Rodgers' biggest test yet as Liverpool manager as he looks to get the most out of a side capable of having the depth to juggle multiple competitions and stay in the fight for the Premier League title.