Rodgers: Suarez Saga with Arsenal Improved Me as Manager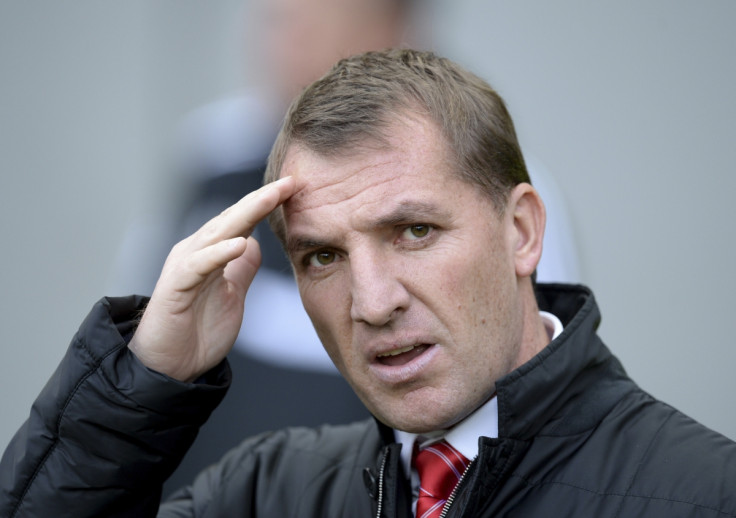 Brendan Rodgers has revealed that the summer saga involving Luis Suarez and Arsenal has made him a better manager.
Liverpool were put under some pressure as the Gunners put in a £40m plus £1 bid for the Uruguayan last summer and which led to a series of protests from Suarez as he put his foot down on his decision to leave the club.
However, Rodgers and the Liverpool management refused to sell their best player and the result is for everyone to see as the Reds are currently placed fourth in the table with Suarez doing the bulk of the scoring.
With the Gunners rebuffed, the management was able to convince Suarez to sign a new long-term contract, making him the best-paid player in the club's history.
Much was down to Rodgers's handling of the situation who forced Suarez to train alone when he was suspended for the first six games of the season following his bite on Chelsea defender Branislav Ivanovic. As the Reds welcome rivals Arsenal to Anfield on Saturday, Rodgers reflects on the moment that changed Liverpool's season and his career as a manager.
"I think it made me a better manager. You don't get these scenarios when you're doing your coaching courses. Man-management is a vital part of the job. You always have to respect players but hopefully you can find common ground with the great players we have," Rodgers said.
"With Luis, I always knew that once we'd ended the speculation with him it would be fine. I've never known a player like him in training. You can see the commitment and hunger he has for this club and that over-rides any ill-feeling over what happened in the summer," he added.
The Reds are vying for a Champions league spot this season and are favourites to get into the top four ahead of the likes of Manchester United, Everton and Tottenham.
"We would not want too many breaks from it [Europe]. European football is what this club is about. But certainly for us this season gives us an opportunity to get in there. Our squad is small, relative to the competitions that we are in but allows us to hopefully fight and to be able to be at our best to get in there and hopefully that will be to our advantage in the last 14 games," Rodgers concluded.
© Copyright IBTimes 2023. All rights reserved.