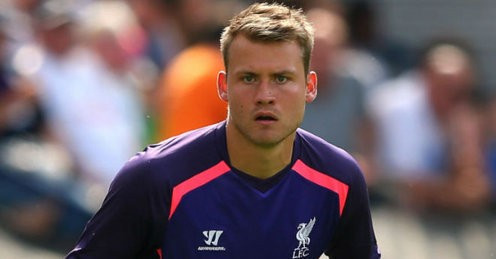 Brendan Rodgers insists that Simon Mignolet will rediscover his spark for Liverpool as his defence suffers a lull in form.
The Reds are currently fourth in the table but have struggled to keep out the opposition in recent matches, conceding a hatful in a 5-3 win over Stoke and most recently drawing 2-2 with Aston Villa.
Mignolet has shouldered a lot of the blame for his side's defensive misdemenours but Rodgers believes that he will soon justify his summer move to Merseyside at the expense of Pepe Reina when he regains his confidence.
"Confidence wise it is important for me to lift all the players," Rodgers told the Liverpool Echo. "And for Simon, it is something I will reinforce with him.
"He is still an outstanding goalkeeper but when you make those mistakes they get highlighted more as a keeper.
"He will be disappointed with the second one [against Villa] because it is a basic cross into the box and he should deal with it. We're then 2-0 behind and it's uphill for us.
"But he has come here because he's an outstanding goalkeeper and, I repeat, you don't lose your talent.
"Players will succeed if they have a confidence and part of my job is to help deliver that confidence to them."
Mignolet made the move to Liverpool from Sunderland for a fee of £9m. He enjoyed impressive start to life at the club, saving a penalty in his first appearance for the side and easing fans' discontent over the exit of crowd-favourite Reina during the first months of his arrival.
With just over a week of the January transfer window left Rodgers may decide to make more defensive additions in order to try and bring stability to the back line but the manager appears to be happy to give Mignolet time to completely settle into his role in front of the net.