Roger Federer admits it will be 'unreal' to face Rafael Nadal in the finals of the Australian Open
Federer booked a place in the finals of the 2017 Australian Open after beating Stan Wawrinka.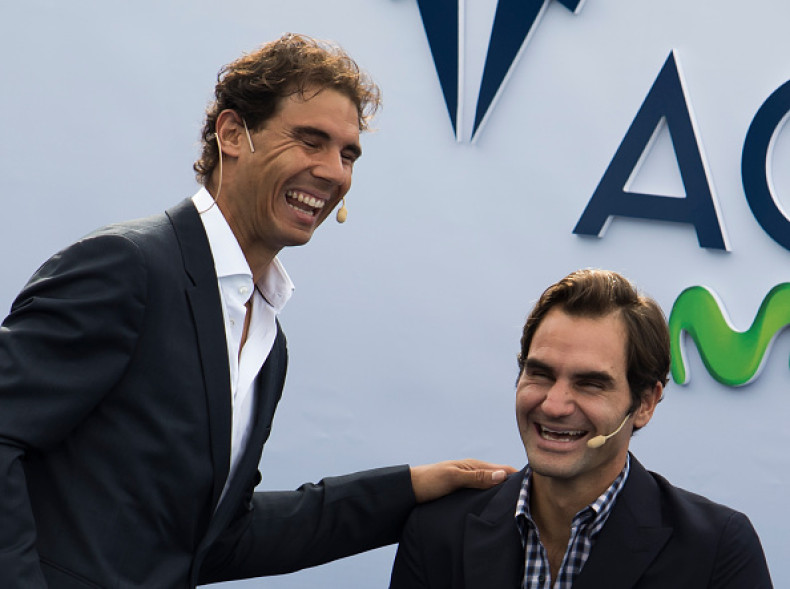 Roger Federer has admitted that it will be 'unreal' if he has to face Rafael Nadal in the finals of the 2017 Australian Open after booking a place in the summit clash following his win over compatriot Stan Wawrinka on Thursday (26 January).
The Spaniard takes on Grigor Dimitrov in the second semi-final on Friday and if he beats the Bulgarian, and with the Williams sisters in the final in the women's singles, it will set up the same final lineup as the Wimbledon Championships in 2008. Federer and Nadal have surprised themselves by making it this far in the competition, as the duo are coming into the tournament following a spell on the sidelines with injury.
Federer missed the last six months with a knee injury, while the latter cut his 2016 season short in October owing to a problematic wrist injury. Only three months back both were pictured in Nadal's hometown of Mallorca, when Federer was the guest of honour to open an academy, which his rival has lent his name to and now there is a probability that they face each other in the final of a Grand Slam for the ninth time.
"I was on one leg and he had wrist problems, we could only play mini-tennis with the kids. I thought it would be great if we could talk about playing a charity match. Look where we are now," Federer said about their conditions during the opening of the tennis academy in Mallorca, as quoted by the Daily Mail.
"That's where both, I guess, Rafa and myself said, 'Ok, enough of this already. Let's get back to 100 per cent, enjoy tennis again, enjoy the practice'. Not just practice, treatment, practice, treatment. All the time all you're doing is fighting the fire," the former world number one explained about his six-month injury absence and why it was needed.
"The six months definitely gave me something in return. I didn't go into a direction where I felt like I had to reorganise my life or reorganise my tennis in any way.
"It's gone much better than I thought it would. That's also what I was telling myself in the fifth set [against Wawrinka]. I was talking to myself, saying like, 'Just relax, man, the comeback is so great already'."
"I will leave it all out there in the final, and if I can't walk for the next five months then okay. It would be unreal if it is Rafa," he added.