Roger Federer has again apologised for his late decision to withdraw from the Paris Masters following his win at the Swiss Indoors in Basel on Sunday (29 October).
The Swiss ace revealed that his body needs a break after a long season as he is keen to remain fully fit for the season-ending ATP Finals in London later next month.
Federer was not keen to risk a late-season injury, which will not only hamper his participation in London but also his preparation for the 2018 season. The 36-year-old admitted that he was keen to play for many more years and thus he was not ready to risk it on just one tournament.
The 19-time men's singles Grand Slam champion cited his absence for six months in 2016 as an example and revealed that he did not want to again miss big chunks of the season. Federer's withdrawal from Paris has all but ended his battle with Rafael Nadal for the year-end number one ranking, but the Swiss star has always maintained that chasing top spot was not his priority as much as winning major tournaments was in 2017.
"I'm really sorry I am not participating in the Rolex Paris Masters this year, but my body needs some rest after the Basel tournament," Federer said, as quoted by the Express.
"I have played a lot of tennis this season and I have to take care of my body if I want to continue playing at the highest level in the years to come. In 2016, it was very painful to miss half of the season, so I learned from it."
Guy Forget - the Paris event's tournament director, meanwhile, has vented his frustration at Federer's decision to skip the final Masters Series event of the year. The former world number four admitted that they are powerless to stop a player from withdrawing even if it is just a day before the tournament starts.
Another Federer vs Nadal showdown was expected after their clashes in Australia, Miami and Shanghai, but it will be just the Spaniard, who can now cement his place as 2017's top-ranked player with a win over Hyeon Chung in the second round.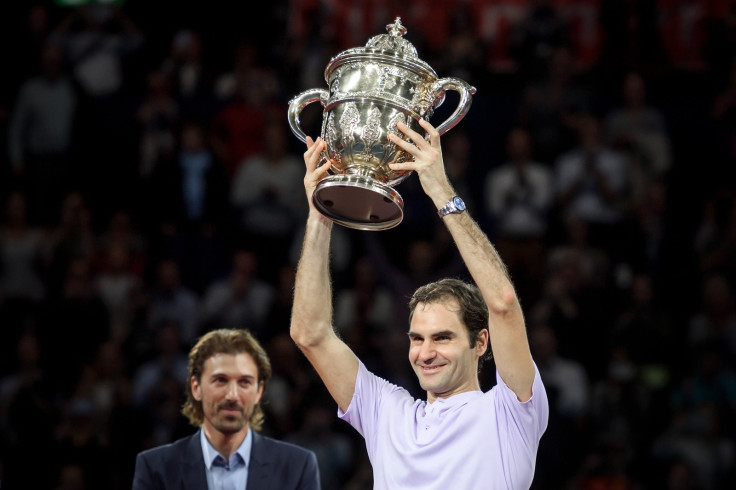 "At the end of his match against Del Potro, apparently (Federer) was really touched physically. He has back pain, he has pain everywhere," Forget said, as quoted on Yahoo Sports.
"You imagine my disappointment, my frustration. I had his agent (Tony Godsick) on the phone who told me of his wish to recover because he is at the end of the roll. We take note of it.
"We have no other recourse against that. We are sad about all the efforts that have been made for many weeks and many months to welcome Roger and Rafa into this room," he added. "Unfortunately, Rafa will be alone. There are other great champions, but I am convinced that Roger's Parisian fans will be very disappointed."