French Open tournament director Guy Forget has backed Roger Federer's decision to skip the second Grand Slam of the year, admitting that it requires much 'physical energy' to play at your best on clay.
It is the second consecutive year that the Swiss ace will miss playing at Roland Garros, but the tournament director understands that fitness is more important for Federer at the moment than playing every tournament.
Earlier this month Federer announced his decision to skip the French Open, which begins on 28 May, and it is the first time since he turned pro in 1998 that he has missed the entire clay court swing of the season. The world number five had confirmed after his win at the Miami Masters that he will skip the clay court tournaments in Monte Carlo, Barcelona, Madrid and Rome leading up to the second major of the year.
The 35-year-old, who spent six months on the sidelines in 2016, has made it clear that remaining fit throughout the campaign and peaking at major tournaments is his goal rather than overloading his schedule with multiple events.
Playing on clay is more taxing on the body than playing on grass or hard courts and Federer has admitted that Wimbledon and US Open are his main targets in 2017 after picking up the Australian Open title In January.
"This is a tournament that requires much physical energy, that's why Becker or Sampras never won it. At his age he has to be very careful, he has another schedule, he almost plays another sport. We respect his decision, it's sad for the fans but whoever wins will be a superstar in June," Forget said, as quoted by Tennis World USA.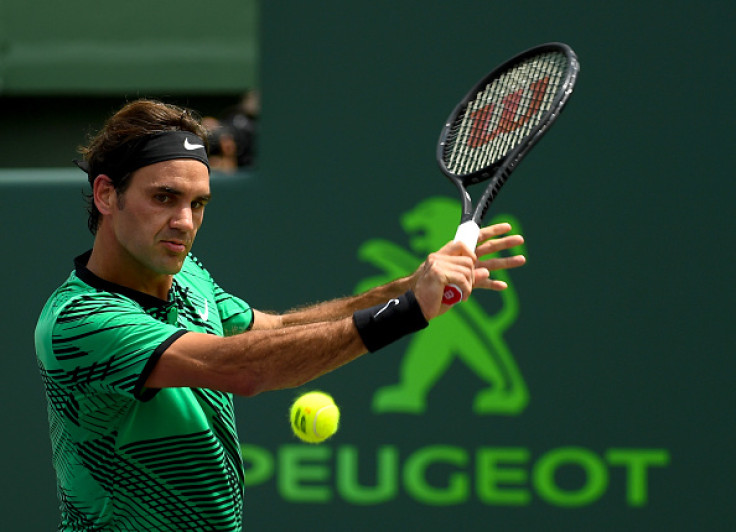 Federer has won three of the four tournaments he has played this season and is currently on a 19-1 win-loss run. He is expected to return to action at the Mercedes Cup in Stuttgart, which begins on 12 June.