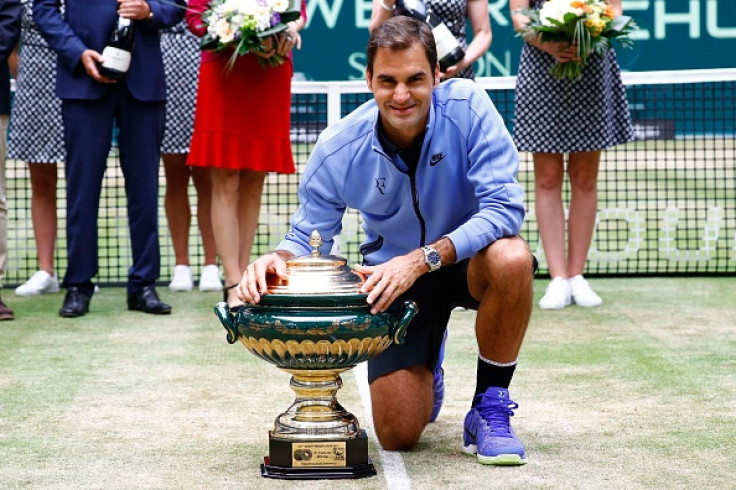 Pierre Paganini, fitness trainer of Roger Federer, has praised the Swiss ace for his consistency over the years.
Federer returned from a six-month knee injury to upset the odds and triumph in the 2017 Australian Open.
The 18-time Grand Slam winner then won titles in Indian Wells and in Miami, climbing from 16th to fifth in the world rankings in the process.
Following a long break, which included skipping the entire clay-court season, Federer next emerged victorious in the Halle Open to win his fourth title of the year.
Paganini says his "main client" needs to continue picking his tournaments and getting adequate rest if he wants to continue his current run.
"Roger is 35, has been playing for a long time and would like to keep going for a long time," he said, as quoted on Tennis World USA. "At the beginning of the year, as he won all the time, he played more than planned. So his body and mind needed to rest."
"Now the season is still very long. Wimbledon is definitely the main goal of the season for him. It's two different situations, because now he played matches. We will see. Roger has a lot of energy, he does everything having a goal in his mind and he is unbelievably motivated.
"He enjoys as much as when he was a junior player. For me to work with him is a great privilege and emotion."
Despite winning his first Grand Slam since 2012, Federer has been very consistent when it comes to winning titles. Since 2001, Federer has won titles in every year except 2016 where he was plagued with injury.
"I admire him mostly for his consistency," Paganini added. "He should be an inspiration for the whole tennis world."
The 35-year-old, however, has been criticised for not working hard enough at times due to his gifted talent but Paganini says this is a false perception.
"He is underestimated from this point of view," he explained. "Because when you see him playing, it seems he dances. But he makes a big effort because he needs to apply what he does in practice, then in matches. Being very talented almost means you have to work more."