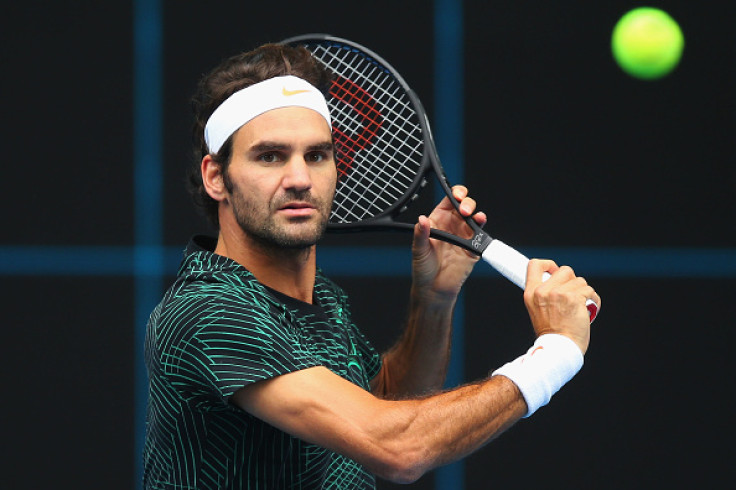 Roger Federer is hoping that he can reach the later stages of the Australian Open beginning on 16 January, despite being ranked number 17 in the world.
The Swiss ace has never found himself so low in the rankings in over a decade on the tour, but is hoping it can work to his advantage as he looks to make a successful comeback from a six-month injury layoff. The draw is yet to be made for the tournament and owing to his ranking; Federer could come up against one of the higher ranked players early in the tournament, with reports even predicting a possible third round clash with Rafael Nadal.
"I hope it's not going to matter for me because I'm playing that well that it doesn't matter who's going to come against me," Federer told CNN.
"Maybe it's even better to play the better guys earlier because I might be having more energy left in the tank. That's one open question ... how much energy do I have left in a best of five set match or after a lot of tough matches in a row?
"I hope the other guys are going to follow this draw and think, 'Oh I hope the number 17 seed is not gonna be in my section,' rather than me thinking that I hope I'm not going to be in their section," he added.
The former world number one made his comeback from a six-month layoff at the Hopman Cup earlier in the year. He played three singles matches and as many mixed doubles and believes he is in good shape going into the rest of the 2017 campaign.
The 17-time Grand Slam winner admits that six months is a long break, but is confident that the break will help prolong his career and has made it clear that he has no plans of retiring any time soon.
"I'm very excited to be back. The six months were a long time but then if you look at is as in a 20 year career, six months all of a sudden appears like very little," Federer said.
"The Hopman Cup went very well. I felt great. Now, obviously, I'm super excited that I was able to come through those three matches and to have another week to get ready for Melbourne -- it's good times again which is nice for me.
"I feel rejuvenated and I have more energy. So that's what is exciting about what's to come now," the former world number one explained.