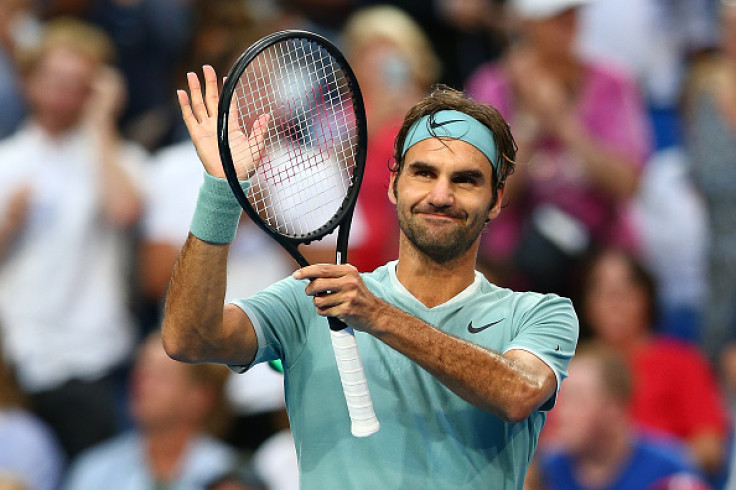 Roger Federer revealed that he feels "mentally strong" and believes he is in a good level after playing the third match following his injury comeback at the 2017 Hopman Cup in Perth, Australia. He beat Richard Gasquet of France in his final game and was delighted with his comeback thus far.
The Swiss maestro cut short his 2016 season after Wimbledon last year owing to a knee injury and said later that the break could prolong his career. Federer will play at the Australian Open beginning on 16 January, which will be a true test to showcase his form following a lengthy absence.
The former world number one also made it clear that he is not thinking about retirement by saying that he feels there is "more to come", but acknowledged that he is at the end of his career after spending 18 years on the tour. The current world number 16 is hoping to add to his 17-Grand Slam titles, but is aware that it will be a hard task to beat the Sir Andy Murray and Novak Djokovic stronghold at the top of the world rankings.
"It's the third match into the year so I am starting to feel the ball better and better and I am just moving around the court better, so I am really pleased," Federer said, as quoted by tennisworldusa.org
"I am full of joy, mentally strong because I am not afraid of re-occuring injuries. I don't know if today was my best match, or yesterday, but you have to be able to handle different opponents and I am happy with where my level is at. I was uncertain (coming into the week); I didn't know how it was going to go. Jet lag is always a challenge and it takes time so that body gets used to, but everything went well," the former world number one explained.
"We will see how long it will gonna last, it's only the beginning to many more matches. I enjoyed the last 18 years on Tour, also the last six relaxing months.
"I will be on the Tour for a while, if I manage to do it. There isn't much more tennis to me left but at the same time I feel there is much more to come'. It won't be my last time in Perth, I can promise that," the Swiss ace added.