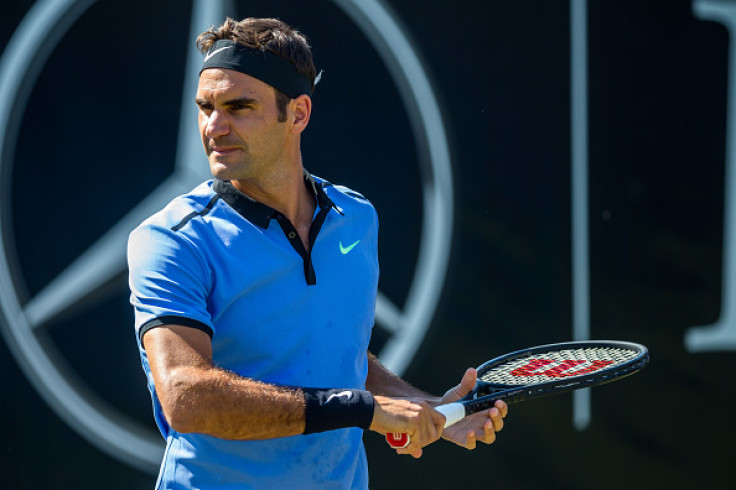 Roger Federer has revealed that he has no regrets about choosing to skip the French Open in order to fully focus on the grass-court season.
Following his win in Miami in April, the 35-year-old announced that he would take a break before the French Open, missing out on the clay-court events in Monte Carlo, Madrid, Barcelona and Rome.
However, Federer would later announce that he was not taking part in Roland Garros, missing the entire clay-court season as a result. The Swiss ace explained that taking part in Paris would have been a risk results-wise and health-wise.
"Considering how well I felt going into Paris, it was surprisingly easy to take the decision and after making it I never had any regrets watching it or following the results," Federer said, as quoted on Tennis World USA.
"For a long time, the schedule was to play Paris but all of a sudden I just felt that I wouldn't be comfortable doing it. I didn't want to compromise the goal of the grass-court season, Wimbledon, the US Open and beyond.
"I felt that the French Open may potentially have a negative effect on what's to come. It may have been helpful, but I felt there was more risk that it would go the other way. Based on health, that's why I decided to skip.
"But it's not a trend that I might follow in the future. I don't know what the future holds. This was just a one-off decision. Naturally Wimbledon is the big goal of this season right now."
Federer also responded to whether he considered himself the greatest player of all time, as he still boasts an impressive 18 Grand Slams with only Rafael Nadal closest to him with 15.
"If I win every tournament from here going forward for the next 10 years, I might be considered the best ever, yes," he added. "But otherwise there will still be the debate because I didn't do things when I was 15 years old or I didn't do things in the middle. I can only do as well as I can."
"At the end, I am very happy with my career. I totally overachieved on everything, so to be quite honest it's not that important to be considered the best ever. I can only do the best I can."
Federer's grass-court season got off to a bad start, crashing out in his first match in the Mercedes Open to Tommy Haas. The Australian Open winner will play in the Halle Open next with his first match taking place against Lu Yen-hsun on Tuesday (20 June).