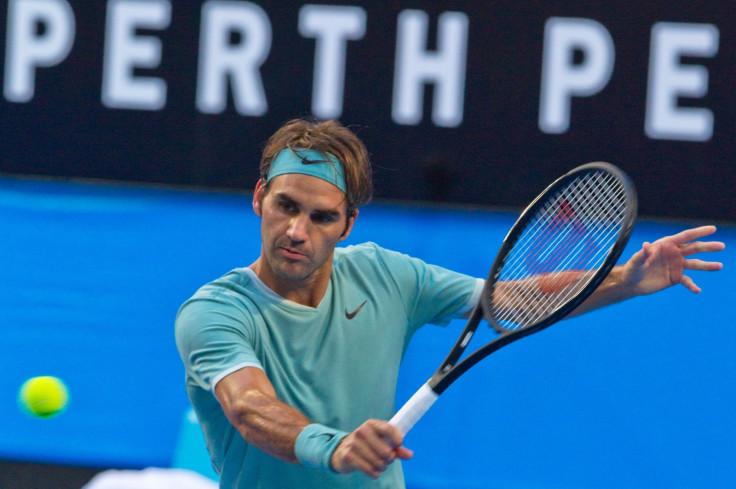 Roger Federer is no longer playing through the pain barrier after coming through his comeback match against Dan Evans unscathed. The 17-time grand slam champion won 6-3 6-4 in his first match for six months, having missed the second half of last season after undergoing knee surgery.
The 35-year-old was forced to miss the Rio 2016 Olympic Games and the US Open after suffering a knee problem while running a bath for his children. He reached the semi-final at Wimbledon but a recurrence of the problem during defeat to Milos Raonic led to him sitting out the remainder of the year.
Federer's return ahead of the Australian Open has been much anticipated as he looks to reassert himself on the world tennis landscape which now sees Andy Murray as world number one. Fortunately for fans of the world number 16, Federer is set to make his major return without any after-affects from his knee injury.
"For three or four weeks, I've stopped thinking about it, because I don't have reactions anymore," he told reporters after victory over Evans. "I don't have pain. So it's been nice that I have been able to get rid of that early. Obviously now you could expect there to be some sort of a reaction because the intensity and the nerves of playing a match again could trigger something.
"But after this match I don't think so. It was too short; there were not enough rallies the court was fast so it was first strike tennis. Big returns are what matter here and it is probably going to be the same in Melbourne as well."
The Hopman Cup represents Federer's only warm-up event ahead of the opening grand slam of 2017, which starts on 16 January in Melbourne. The team event in Perth sees Federer team up with Belinda Bencic, with the pair claiming a 3-0 win over Great Britain in their opening round robin match against Evans and Heather Watson.
Switzerland face Germany and France in their remaining Group A matches, with the winner of the section progressing to the final on Saturday [7 January]. Federer has only once prevailed in the pre-Australian Open tune-up, winning alongside Martina Hingis in his maiden appearance in 2001.