Roger Federer's eighth Wimbledon title one of sports' biggest achievements, says former F1 champ Rosberg
Federer won his record eighth Wimbledon title in 2017 beating Sampras' long-standing record.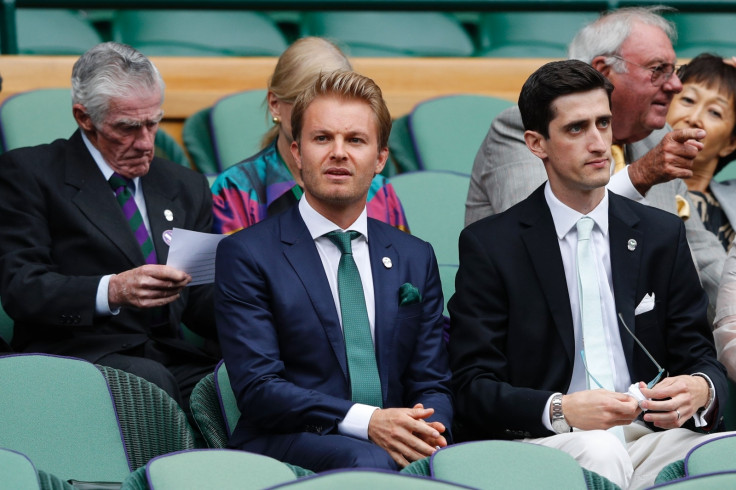 Nico Rosberg has rated Roger Federer's record eighth Wimbledon triumph as one of the biggest achievements in the sporting world.
The Swiss ace broke the record held by American Pete Sampras this year when he won at SW19 despite critics questioning his future in the game after he missed five months of the 2016 season with a knee injury.
Federer's win at Wimbledon took him to 19 men's singles Grand Slam titles and Rosberg is a big admirer of the 36-year-old. The German, who won his maiden Formula 1 drivers' championship in 2016 is a big fan of tennis and revealed that it was a dream to watch the Swiss star on centre court in July this year.
Rosberg retired after winning his title last year, and ticked off one item on his bucket list in 2017 sitting in the Royal box at Wimbledon watching Federer lift the famous old trophy for the eighth time. The former Mercedes driver also praised the tradition of the tournament.
"Tennis has always been a passion and I've always watched all the tennis," Rosberg said, as quoted by the Express.
"I'm a big fan of Federer of course and then finally Royal Box, Centre Court...wow! It was magical and legendary to watch Federer on his way to his eighth title which is one of the biggest achievements the sport world has ever seen.
"You're in awe of what you see, the English etiquette and the peacefulness. This whole space is just so quiet and you hear every little bounce and every little drop," the German explained.
Rosberg spent a decade in Formula 1 competing in 206 Grand Prix's before hanging up his helmet at the end of last season. The German has now revealed that he could have been playing tennis professionally as it was a choice between the two during his younger days.
The 32-year-old's father Keke Rosberg is a former F1 world champion, who was keen on his son getting into racing, but if his mother had her way, Rosberg would have probably been on the ATP tour alongside his tennis idol.
"I was in the Monaco national team as a tennis player when I was young and it was a really a potential career route at one point," Rosberg added.
"My mum was encouraging me that way and my dad more to the racing, funnily enough! But then I chose the racing."