Roger Federer has 'done the best he ever has' against Rafael Nadal in 2017 says Lleyton Hewitt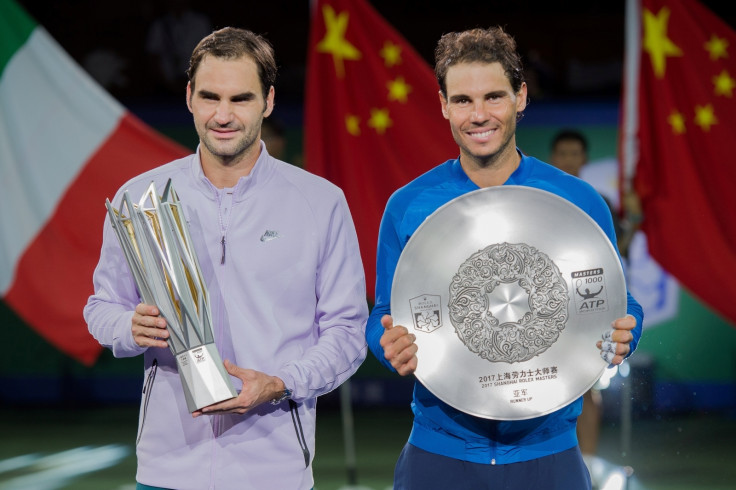 KEY POINTS
Despite boasting a superior record, Nadal lost to Federer four times in 2017.
Hewitt would not be surprised if the long-time rivals continue dominating in 2018.
Former world number one Lleyton Hewitt believes Roger Federer played the best he ever has against Rafael Nadal in 2017.
The two long-time rivals turned back the clock with career resurgences this year as they won a combined 13 titles and split the four Grand Slams between themselves.
Federer in particular, finished the year with a Tour-leading seven titles to increase his career tally to 19 Grand Slams and 95 singles titles.
However, the Swiss ace was not able to end the year as the world number one following his withdrawal from the Paris Masters as Nadal would finish 2017 as the top-ranked player.
The only blemish on the Spaniard's year, however, was his record against Federer. The pair faced each other four times, three of which came in finals, and Nadal lost on all four occasions despite boasting a superior head-to-head record.
With the head-to-head record now standing at 23-15 to Nadal, Hewitt thinks Federer played better than ever against the 16-time Grand Slam winner while talking about whether the duo can continue to dominate in 2018.
"You wouldn't think so [they can continue to dominate] but I don't know if those two are normal, especially Roger," Hewitt said, as quoted on SBS.
"At his age, he's wound back the clock. Even against Rafa, he's done the best he ever has against him. I wouldn't say there's anything those two can't do."
Hewitt has also recently backed Federer over Nadal as the favourite for the 2018 Australian Open that takes place from 15–28 January.
"Federer has been so dominant, especially in big tournaments," Hewitt stated in November. "He's gonna go in — even at the age of 36 — as probably the favourite.
"Especially the way Nadal obviously had to pull out of London."