Rogers Cup 2016: Tennis stars Roger Federer and Rafael Nadal withdraw from event
Now, three of the top four ranked tennis players will be absent after Andy Murray also pulled out of the tournament.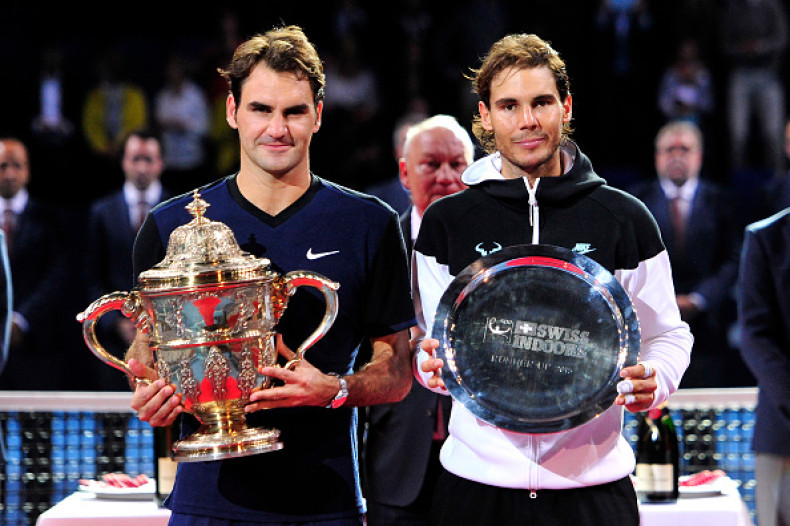 Former champions and superstars of the tennis world, Roger Federer and Rafael Nadal have decided to pull out of the upcoming Rogers Cup, meaning that the tournament will be without three out of the top four ranked men's singles players.
The decision made by Federer who is currently ranked number three in the world and Nadal who is ranked fourth, comes a day after 2016 Wimbledon winner and defending champion Andy Murray pulled out citing fatigue and opted to give his body rest ahead of the Rio Olympic games.
Federer, the former world number one, who won the Canadian event in 2004 and 2006, confirmed that he needed more time off to recover post his exploits at Wimbledon 2016, where he aimed for a record breaking 18<sup>th Grand Slam title only to be shocked by Milos Raonic in the semi-final.
"I have made a tough decision to withdraw from the Rogers Cup. Toronto is one of my favourite events on the calendar and I am disappointed that I won't be able to compete in front of the great tennis fans in Canada. Looking ahead, it is best for me that I take more time after Wimbledon. I look forward to coming back to Canada next year and I wish Karl Hale and everyone at Tennis Canada a very successful tournament", he said as quoted by ESPN.
Meanwhile, Nadal, who hasn't played at a tennis event since withdrawing from the French Open due to a wrist injury, revealed that he was not fit enough to compete. The Spaniard who is a three-time Canadian Open winner, was only recently given clearance to compete at the upcoming Rio Games despite not fulfilling the qualification criteria.
"I only started practicing a week ago after my wrist injury and I am not ready to play at such an important event. I am very much looking forward to playing in Toronto in a couple of years since I have always been treated great in that tournament and have a lot of great Canadian fans."
The qualifying for the 2016 edition of the Rogers Cup is scheduled to start on 23 July (Saturday).