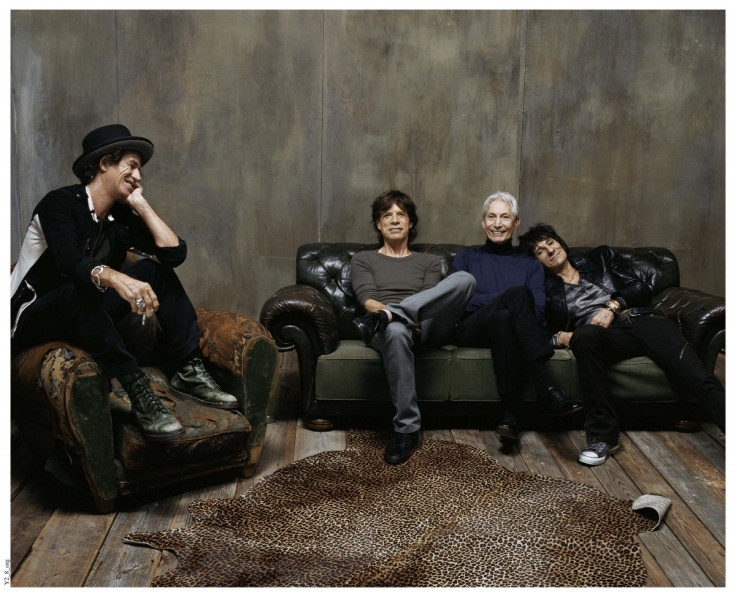 The Rolling Stones have confirmed their first comeback this decade with a brand new album. Mick Jagger, Keith Richards and co. are set to release Blue And Lonesome on 2 December 2016, marking it their first album in over 10 years.
Band members Jagger, Richards, Ronnie Wood and Charlie Watts recorded the entire album in just three days. Eric Clapton plays guitar on 12 of the record's tracks while the band have covered the likes of Otis Redding, Little Walter and Eddie Taylor.
Blue And Lonesome features the legendary rockers channelling a blues sound which, they say, takes them "back to their roots and the passion for blues music which has always been at the heart and soul" of the group.
The tracks were laid down in December 2015 at the British Grove Studios in west London, close to Richmond where the Stones played the local pubs in their early days.
Fans may hear the Stones like never before as the band took a "spontaneous" approach to their new material and "played live in the studio without overdubs". A statement notes that the album symbolises the rockers "tipping their hats to their early days as a blues band".
Don Was, of Was (Not Was) and Blue Note Records fame, co-produced the album and said: "This album is manifest testament to the purity of their love for making music, and the blues is, for the Stones, the fountainhead of everything they do."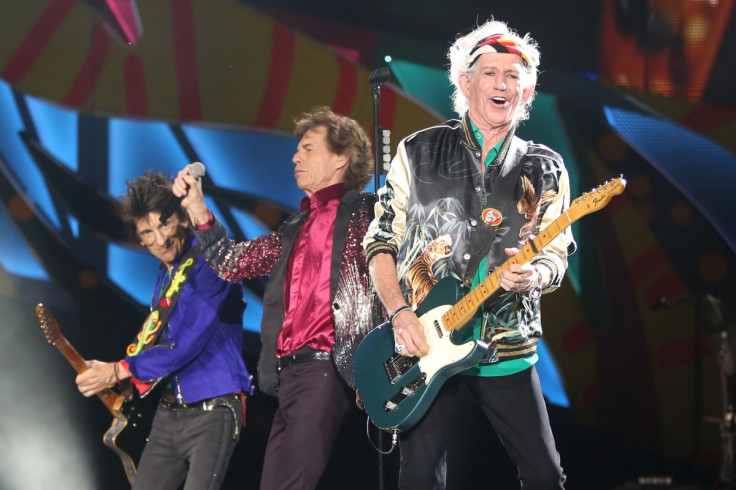 Richards, 68, had confirmed the band were recording new music in April, telling BBC 6 Music: "We're actually in the studio in the moment cutting new stuff," while Wood added that the band had "cut 11 songs in two days, just 'bang' – like that".
Wood continued: "They sound so authentic it's frightening. We didn't spend any time rehearsing them or anything. We just picked a song that suited Mick's harmonica or a guitar riff... and they worked out pretty good. It was like, 'this is what the Stones do, we play blues."
The Rolling Stones released their last album A Bigger Bang in 2005 and have spent the last few years touring and promoting their exhibition, which visited London's Saatchi Gallery in April.
To celebrate the Stones' announcement, several London landmarks including Marble Arch and Centre Point, were lit up in blue.
Listen to a snippet of The Rolling Stones' new song Just Your Fool:
The Rolling Stones' Blue And Lonesome tracklist
Just Your Fool
Commit A Crime
Blue And Lonesome
All Of Your Love
I Gotta Go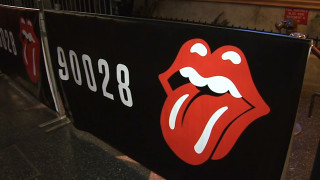 Everybody Knows About My Good Thing
Ride 'Em On Down
Hate To See You Go
Hoo Doo Blues
Little Rain
Just Like I Treat You
I Can't Quit You Baby