Rolling Stones to unveil new album after more than a decade? Rockers tease 6 October announcement
Their last album was 2005's A Bigger Bang, but covers of Chicago blues classics could be on the way.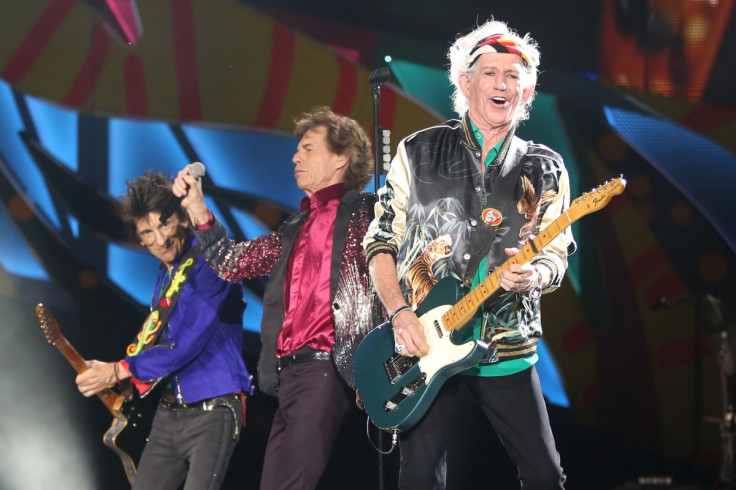 Elated Rolling Stones aficionados are waiting with bated breath after the rock legends hinted that they are preparing to unveil their first album in more than a decade. Speculation is rife that Mick Jagger, Keith Richards, Ronnie Wood and Charlie Watts will release a collection of covers of Chicago blues classics after the band posted a snippet of them jamming out to a harmonica, with the teasing caption "Coming October 6".
Although details are scarce, the 10-second clip appears to be the taster of their new material and shows them enjoying a session at the British Grove Studios in Chiswick, London. Don Was, the US producer who has overseen the Stones' studio sessions over the past two decades, recently revealed that the album was cut in just three days and was due out in December.
He told French newspaper Le Figarothat it "consists of Chicago blues covers" and the record had no further studio touch-ups so it "sounds very raw, very authentic. It captures the essence of what [The Stones] are." As an added bonus Eric Clapton features on at least two of the tracks, having dropped by their recording sessions as he recorded his album in an adjacent studio.
The idea of a potential new album got enthusiasts excited on social media. One fan said: "I got paid yesterday, I saw chance tonight, the new rolling stones album comes out thursday, idk how this week can get any better."
Back in April, Wood described the new tracks as "authentic" and that the group had been on a "blues streak" during an interview with AP. The father-of-six said: "We cut 11 blues in two days... When we heard them back after not hearing them for a couple of months, we were, 'Who's that?' 'It's you.' It sounded so authentic."
The Satisfaction hit makers last studio album was 2005's A Bigger Bang, which went platinum in the US and Germany and peaked at No. 2 on the UK charts. It features tracks including Streets of Love/Rough Justice and Rain Fall Down.
© Copyright IBTimes 2023. All rights reserved.