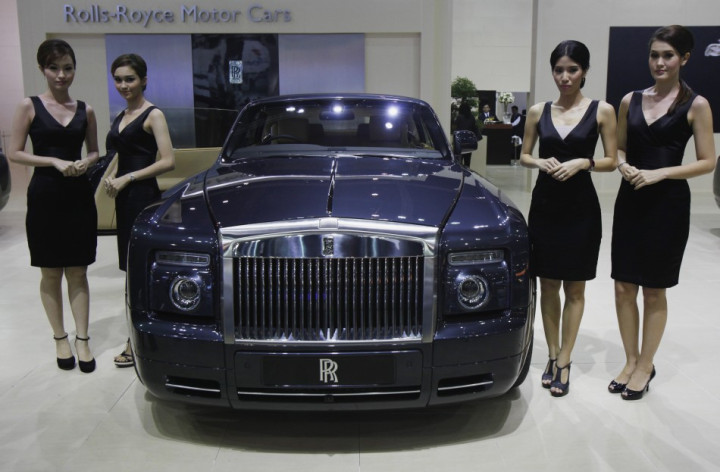 BMW's luxury car brand Rolls-Royce is planning to expand significantly within the next five years, as it looks to capitalise on the growing number of wealthy customers in China, the rest of Asia and South America.
Rolls-Royce says that , over the next five years, it plans to increase its network of outlets by 14 percent in countries where it is seeing the largest growth in wealthy customers, such as China, Vietnam, Thailand and now Chile.
It is also expecting to update its $380,000 Phantom sedan, which Rolls-Royce says will help it reach a second consecutive sales record this year.
"The number of households with more than $5m in assets is set to grow by 3 percent to 5 percent annually in the coming years, creating new potential customers for the brand," says Torsten Mueller-Oetvoes, CEO at Rolls-Royce.
According to consultancy Cap Gemini and RBC Wealth Management in the 2012 World Wealth Report, the Asia-Pacific region overtook North America with the most high-net worth individuals in 2011.
Further demonstrating the increasing demand from emerging markets, Rolls- Royce created a $1.2m Year of the Dragon Phantom model for China earlier this year, which promptly sold out within two months.
In November, its parent company BMW beat market consensus by posting a near 14 percent rise in third quarter profits, while also confirming it was on track for 2012 targets, after significant demand from China boosted its earnings before interest and tax to €2bn and beat analysts' forecasts of €1.72bn.
In tandem, the China Association of Automobile Manufacturers revealed this week that China's auto sales rebounded in October, after sales in the world's biggest auto market rose 6.4 percent to 1.3m vehicles.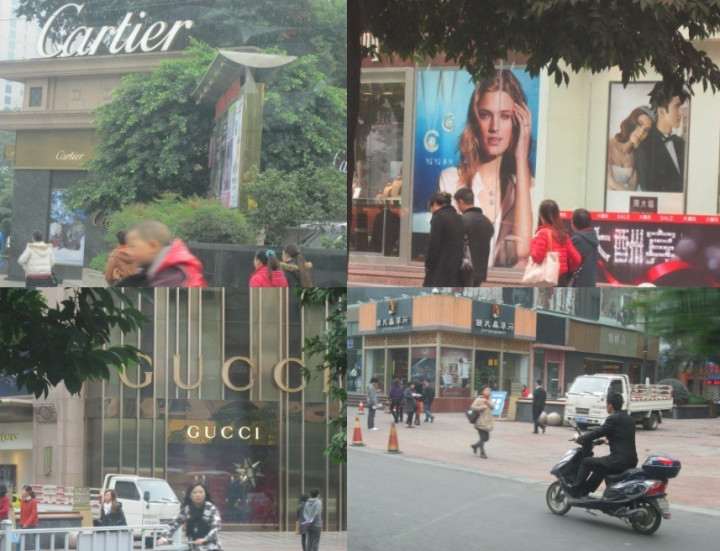 Rise in Luxury Goods and China Production
When IBTimes UK travelled to the fastest growing city in the world, Chengdu in China, it was indicative of the rapid expansion in growing personal wealth.
Many streets are lined with Western luxury brands and many of the city's inhabitants were driving brand new luxury vehicles, from BMW brands to Ferraris.
"Luxury goods are an incredible area for growth in Chengdu. Sichuan has a population of 100m so even if only 5 percent spend vastly on luxury products in Chengdu that is a significant amount. The city regularly hosts luxury shows and most of the people with surplus cash just want to spend a lot of money on these products to stand out from the crowd. So a majority of brands such as Burberry, Cartier and Gucci, who have made a mark in the city, will benefit from significant brand awareness for years to come," said Kyle Wang, chief representative, Chengdu manager for South West China at the China-Britain Business Council to IBTimes UK.
Rolls-Royce also makes the $246,500 Ghost sedan and manufacturers these in Chengdu, which is now tipped to be the new hub for auto-manufacturers.
Government officials and incumbent companies such as BMW and VW have noted that the preferential policies and Chengdu's location makes for more favourable margins on exporting within China.