Roma midfielder Radja Nainggolan says he never thought about joining Chelsea
Belgium international Nainggolan, 29, signed a new four-year contract at Roma in July amid interest from Blues boss Antonio Conte.
Roma midfielder Radja Nainggolan said he never considered leaving the Serie A club to join Chelsea in the summer amid interest from Blues boss Antonio Conte.
Chelsea first approached Roma with an offer to buy Nainggolan, 29, in the summer of 2016, but were reported to have had three bids rejected, with the final offer worth £33m ($44m).
The Premier League champions renewed their interest in Nainggolan this summer, but the Belgium international reaffirmed his commitment to Roma by signing a new four-year contract in July.
"Well I made my choice," Nainggolan was quoted as saying by Sky Sports ahead of Roma's Champions League clash with Chelsea at the Stadio Olimpico. "I never hesitated or thought for a minute [about leaving], so it doesn't matter if it's Chelsea or anyone else.
"It's always nice to play against a top team, and like all professionals I know how to prepare for them.
"I'm ready to give my best and hope to play well."
Conte confirmed in a press conference before Chelsea's 3-3 draw with Roma earlier this month that he had tried to sign Nainggolan.
"In the past, yes, we tried to buy him. But now Nainggolan is Roma's player and I have great respect for him and for Roma, and also for my players," the former Juventus boss was reported as saying by Goal.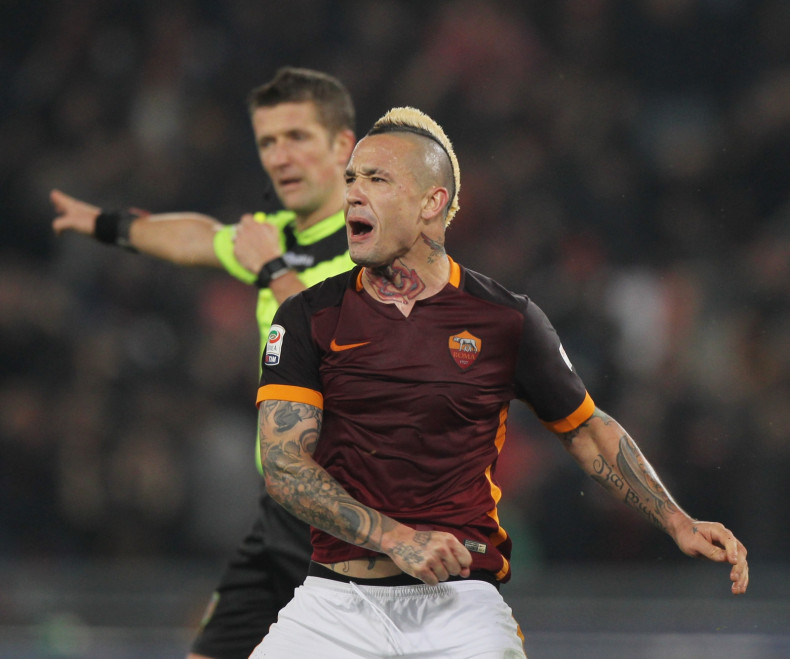 Roma can claim top spot in Group C by beating Chelsea at Stadio Olimpico on 31 October, and Nainggolan said the Serie A side would try to play positively to get all three points.
"We know what we are capable of and our worth," the playmaker said. "We played a great game in London, we could have won it, but we need to be aware of Chelsea too.
"We will be playing in front of our own fans, a big crowd, and we have everything it takes to win the game."