Former Manchester United manager Ron Atkinson has advised Jose Mourinho to have Ander Herrera in his starting lineup. The midfielder made three league appearances, which include one start in the Red Devils' 3-1 victory over AFC Bournemouth.
The return of Paul Pogba to Old Trafford from Juventus for a world record fee of 89m ($115.5m) saw Herrera lose his place to the France international in the starting lineup. The 23-year-old has struggled since rejoining the 20-time English champions as United suffered their third straight defeat in all competitions.
Mourinho saw his side lose to Watford at Vicarage Road and following that result, the former Real Madrid and Chelsea manager criticised his players. Herrera impressed for United in his side's 2-1 defeat to Manchester City and Atkinson believes the Spaniard's attitude warrants him to start every match for the Red Devils.
"I think he's the one who sometimes – not only this year, last year or the year before - he carries the can a little bit. He'd be one of my first choices," Atkinson told talkSPORT.
"[He has] great energy, [a] great attitude, [he] competes. He came on in the [Manchester] City derby when they were completely outclassed in the first half and was a big factor in the way the game changed. He won a lot of balls; he got around people's feet, busied people.
"It's ever so easy picking someone else's team, but he'd be one of my starting players – I'd play him quite a lot."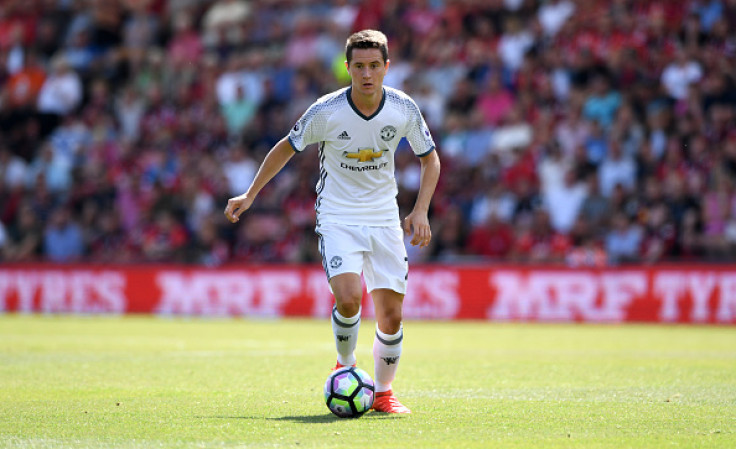 Meanwhile, Wayne Rooney's display this season has been heavily criticised by a section of fans and pundits. Atkinson has suggested that Mourinho play the England international higher up the pitch in order to get the best out of him.
"I think Rooney can play anywhere. He's not at the top of the range at the moment, but the commodity he's got - and it's the hardest thing in football – he can score a goal," he explained.
"I would have him playing somewhere within range of the opposition goal as much as possible. He can drop out, he spent a long time there last year playing as the central midfield player spraying the ball about - he can do that.
"I think in a year or two's time – if he wanted to – he could play centre-half. He's a football player.
"But at the moment, they've got to get him back to the form where he can score goals. He's England's leading scorer, he will break United's record, but you don't want players like that 50-yards from the opposition's goal."