Ronald Koeman said defensive mistakes were to blame for Everton's 3-2 defeat at Tottenham Hotspur on Sunday (5 March). Yet, the boss also praised the "great character" of his players while backing them to react in the coming two home games with West Bromwich Albion and Hull City.
Two goals by Harry Kane gave Tottenham the lead but Romelu Lukaku restored some hope of Everton taking a point from White Hart Lane after halving the deficit with just nine minutes remaining.
That hope was short-lived, however, when an unmarked Dele Alli scored a third goal for Spurs in injury time. Enner Valencia struck back with a consolation goal for the Toffees but it was not enough.
"It was emotional until the last second," Koeman said after the match.
"The game was really difficult. We started well and made it hard for Spurs to create open chances, but they scored from a distance. After that it was more difficult.
"They had further chances to score before half time, and what really disappointed me was how they got their second goal from a mistake by us."
Nevertheless, he also found plenty of positives ahead of the coming home game with West Brom.
"We showed great character until the end of the game, and tried to get it back at 2-1," he said.
"We were hoping for a point but their third killed the final result. It was too easy from the free-kick and if you make that kind of mistakes at this level against a team like Spurs then they will punish you," he added.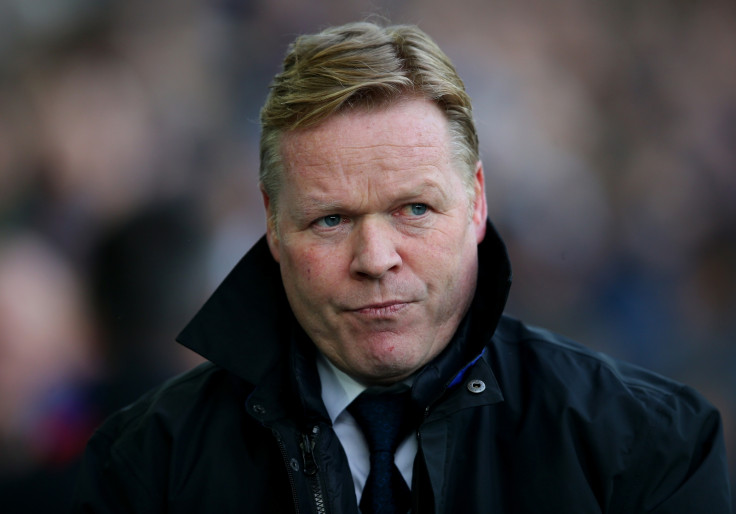 "We brought everything to get a good result. At 2-1 I was really optimistic about getting one. But the players were a little bit afraid and did not have that ball possession that they have had before.
"At 3-1, we brought it back again but there was no time to make a draw.
"Tottenham are a strong team. Now is the time to keep calm and prepare for the next two home games. That will shape our direction for the end of the season."