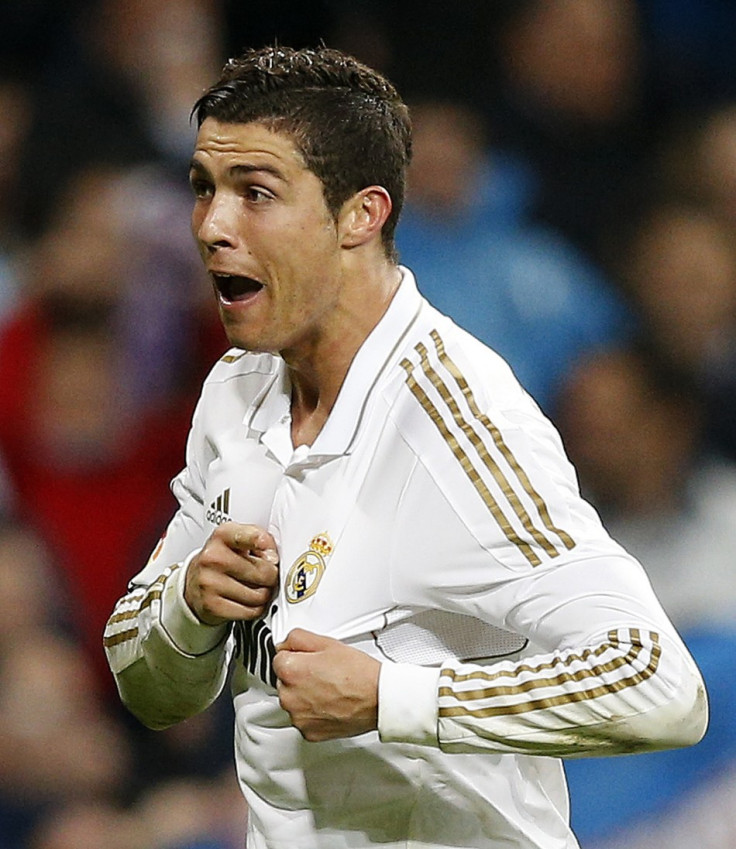 Real Madrid star Cristiano Ronaldo, who was transferred from Manchester United to Real Madrid at a record breaking fee of £80million in 2009, says that he misses life at Old Trafford. Despite finding good wages and huge success in Spain, Ronaldo claims that he had his best times with the Red Devils.
"I speak with Sir Alex sometimes and of course I miss Manchester. It felt like I left a family back there because I spent six years with all those guys and I still have a very good relationship with Ferguson and the rest of the lads," Ronaldo was quoted by The Sun as saying.
"I still speak with Rio Ferdinand, Nani, Anderson and Patrice Evra. I still see them as a big family, so of course I miss them. I especially miss the apple crumble and custard they served at Carrington after training - it was amazing!" he added.
The 27-year-old Portuguese star also claims that he especially misses working under Manchester United manager Sir Alex Ferguson.
"I miss his good moods all the time! Always happy. But he always had a good energy around the players and the team - and I miss that," he added.
In spite of Ronaldo's brilliant performances (140 goals in 138 appearances), Real Madrid only managed to win the Copa del Rey (domestic cup) last season. Also, Madrid, during Ronaldo's time in Spain, have only been the second best team after Barcelona, who have managed to win seven trophies in the last three seasons.
This time, with Real Madrid being the clear favourites to win the La Liga after four seasons, Ronaldo, who helped his side register a late 2-1 victory against Barcelona, claims that he is delighted.
"I'm enjoying my football so much at the moment and I think I'm much better now than when I was younger. The best moments of my career so far have been when I won the Champions League with Manchester United and when I won my first title here with Real Madrid," the star told Zoo magazine, according to The Sun.
"And when I won the best player in the world, the Golden Boot - those were all special moments for me. Of course, I have many regrets and not just on the pitch, either. But I always try and improve myself. When I do something good, I carry on doing that and when I make mistakes I try to change them. I never regret making mistakes because I like to learn from them on and off the pitch. Last season I scored 40 goals and now the fans expect me to score more. That's a lot of pressure but I always try to improve on the last year," he added.
Apart from the La Liga, Ronaldo and Real Madrid will have their eyes on the Copa del Rey and Champions League and this season.
Despite their loss to German giants Bayern Munich in the first leg, semi-finals of the Champions League, Real Madrid will be looking to make a comeback in the second leg at Santiago Bernabeu on 25 April.
Apart from thinking about his club ties, Ronaldo is keen to represent his national side Portugal in the forthcoming Euro Cup in June.
"My expectations for Portugal in the Euros are high because it's a great competition. We are in a very hard group and it will be tough to beat Germany and Holland but I think it will be possible for us to go forward," he added.
Must Read: Four Things Chelsea Should Do To Beat Barcelona
Must Read: Wenger Believes That Chelsea Can Beat Barcelona
Must Read: Abramovich to Award £10 Million in Bonuses if Chelsea Win the Champions League - Report