Donald "Cowboy" Cerrone is the latest fighter to offer some advice to fallen women's bantamweight star Ronda Rousey following her loss to Amanda Nunes five months ago at UFC 207.
Rousey was the face of the UFC as the company's first women's bantamweight champion, quickly becoming a mainstream star with 12 consecutive wins, with all but one not ending in the first round.
However, after losing her title to Holly Holm at UFC 193 in November 2015, the 30-year-old had reportedly taken the loss very badly, having been nowhere to be seen for a while.
"Rowdy" eventually returned to the octagon after 13 months, looking to regain her belt from current champion Nunes.
It was not to be, however, as she lost again via TKO in a 48-second fight. This time, her absence from the UFC could be permanent with rumours that Rousey might not return to the octagon ever again.
Cerrone, who himself recently lost a winning streak to Jorge Masvidal at UFC Denver in January, offered some advice to Rousey, who earlier this week was given some by flyweight champion Demetrious Johnson.
"I don't get ready to f*****g lose, but when you do, yeah pull me up m**********r, 'dust off and lets go'", Cerrone said at a recent media scrum. "It's just what happens."
"The sun's still rising, life goes on. It's just a fight. It's nothing serious, right? It's nothing like, 'hey, it's some serious news'. So her, like, going hiding and going crazy, why? Yeah, you got your a** whooped...by one of the best in the world."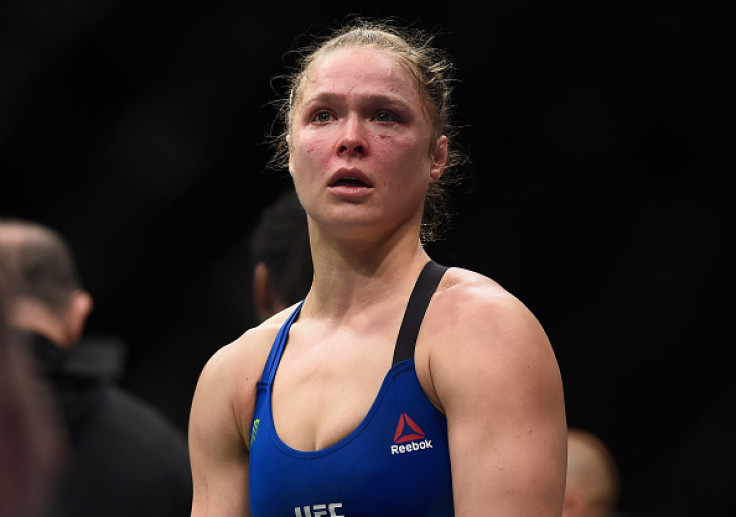 Cerrone is set to return to action soon as he takes on former welterweight champion Robbie Lawler at UFC 213 on 8 July.