UFC president Dana White has reiterated that he does not believe Ronda Rousey will return to the octagon, although insists she is yet to retire. The female mixed martial arts pioneer and former reigning women's bantamweight champion last fought in December, when her eagerly anticipated comeback ended in a devastating 48-second knockout at the hands of Amanda Nunes.
Such a brutal defeat came after a 13-month sabbatical taken following a shock maiden career loss to Holy Holm in Melbourne and it has been widely speculated that Rousey will now step away from MMA entirely in order to focus upon her burgeoning acting career.
No official decision has yet been reached, although clearly nothing has been intimated to White over recent months to alter his view that the UFC has likely seen the last of one of its household names and biggest earners.
"I don't think so," he told TMZ when asked if there was any chance of the 2008 Olympic bronze-winning judoka fighting for the company again.
"She hasn't retired. She hasn't told me she's retiring. She's actually enjoying herself, she's having fun. She made a lot of money and she's enjoying it now."
A potential reunion with the WWE has been mooted by some following a brief appearance alongside The Rock at Wrestlemania 31, while Rousey recently guest starred in the second season of NBC crime drama series Blindspot. The 30-year-old's previous credits include The Expendables 3, Fast & Furious 7, Entourage and an episode of Comedy Central hit Drunk History.
Rousey has previously stated an ambition to become the highest-grossing actor on the planet and White thinks that she could become a regular fixture on Blindspot should it return for a third run.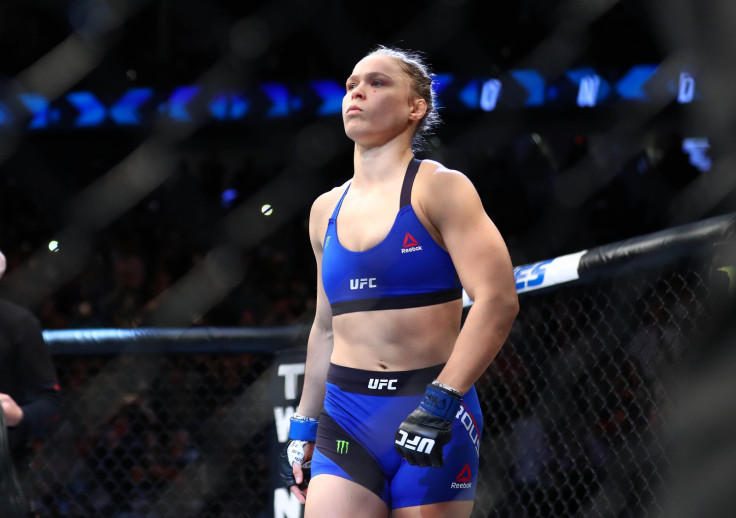 "Yeah [she would have White's blessings for a switch to WWE]. I don't know, she's made a lot of money. She's just enjoying herself. I know she was just on that TV show and if they go to another season she might be a regular character on the show.
"Yeah, I could see her doing that. Listen, she's talented, she's driven, she's awesome. She can do whatever she sets her mind to do."
Speaking about her Blindspot experience last month, Rousey said: "Blindspot was awesome. I really loved it. I hope I get to go back."