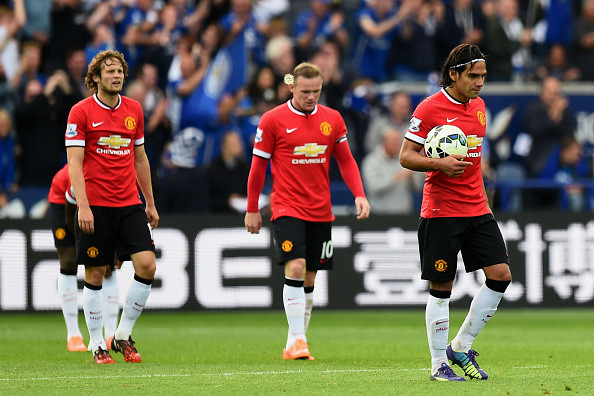 Manchester United captain Wayne Rooney believes Louis van Gaal's side have enough talent to be a success this season - but they need to move on from the turmoil of the David Moyes era.
Van Gaal arrived at the club earlier this summer seeking an improvement on last season, which saw United finish in seventh place and cost Moyes his job. However the Dutch manager has made an even worse start than Moyes managed at Old Trafford.
United have secured only five points from their first five Premier League games and were eliminated from the League Cup after a humiliating 4-0 defeat against Milton Keynes.
However, Rooney says United have managed to overcome many difficult situations in the past and have the talent to do It again.
"There are times when you don't win things that you want to win but it's how you react to it. That's what we've always done well – we've reacted to the seasons where we haven't been successful and went on to win the league or a cup after it. That's what we have to do again now: move on from last season and try to make this season successful," Rooney said, according to Manchester United's official website.
"Last year wasn't good enough. As players, we let ourselves and the club down. We have to bounce back from that. We have to come out of that bad time and make United successful again."
Having spent more than £150m on bolstering the squad with Ander Herrera, Luke Shaw, Marcos Rojo, Angel Di Maria, Daley Blind and on-loan Radamel Falcao, Rooney believes the squad actually have what it takes to thrive this season.
"There seems to be a lot of people who have written us off because of Sunday's result, but I don't see it that way," the striker told Manchester United's official website.
"When I look around our dressing room and see the quality we have and the manager's unbelievable attention to detail I have no doubts this team will be successful."
The 28-year-old striker is going to reach his 10-year anniversary at Old Trafford this season, and after signing a new long-term contract at United last campaign, hopes to stay for at least five more years.
"There have been some great moments in those 10 years, winning trophies, winning Premier League titles and the Champions League – but it has gone quickly. I'm looking forward to adding more years to that and hopefully being as successful as we have been in the past" Rooney said.
"The plan is now that I have signed a new long-term deal at the club and hopefully in five years' time I will be sat down doing a 15-year interview with [MUTV]. I don't see any reason why not."