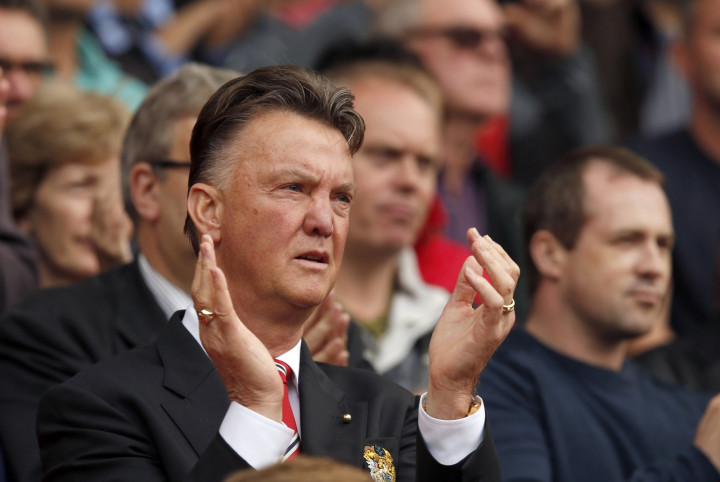 Manchester United teenager Ben Pearson has claimed he would like to leave Old Trafford on loan to continue his development in a first-team environment.
The 19-year-old midfielder has impressed in both United's youth teams and at international level since his 2004 move to Old Trafford, earning comparisons with former United star Roy Keane and being named the club's young player of the year in 2013.
Even though Pearson is currently a crucial player in United's Under-21 side, he suggests he needs a loan to a top-flight side in the future, to prove his worth to Louis van Gaal.
"Hopefully, later down the line, I can go out on loan but I'm not sure about this season. It would have to be a bit later but it might be decided I should go out there and experience playing with a first team," Pearson told Manchester United's official website.
"I'm not sure if I'm ready yet. You've just got to throw yourself into it and see what happens. I do feel I need a few more games this season to get up to full speed as there have been gaps between the Under-21 matches. I need to get a run of games to get fully in tune."
Van Gaal has been credited during his long career with trusting and nurturing new talent, and he has already handed first-team opportunities to Tyler Blackett, Will Keane, Jesse Lindgard, Reece James and Andreas Pereira since his summer move to Old Trafford.
Pearson hopes to emulate these players in the future, but believes a temporary stint away from Old Trafford could be the best choice in the short-term.
"The manager has played a few youngsters already. Tyler [Blackett] has been playing regularly and Reece James has played. A few of the lads were involved against MK Dons and, hopefully, all of us can come through," he said.
"The manager has done it previously at Ajax and Barcelona and I hope he can do it here. There are a few young lads pushing for first-team places. It is all about getting an opportunity. There are always lads going up and training with the first team. You've just got to impress in those training sessions.
"I have done it [train with the senior squad] a few times and it's good but a lot faster, and there is a lot more pressure. It's great playing with players you've watched as a kid and learning off them. Darren Fletcher is really good to us as he is always talking with the younger lads and helping out. But all the senior players are really good and do that."