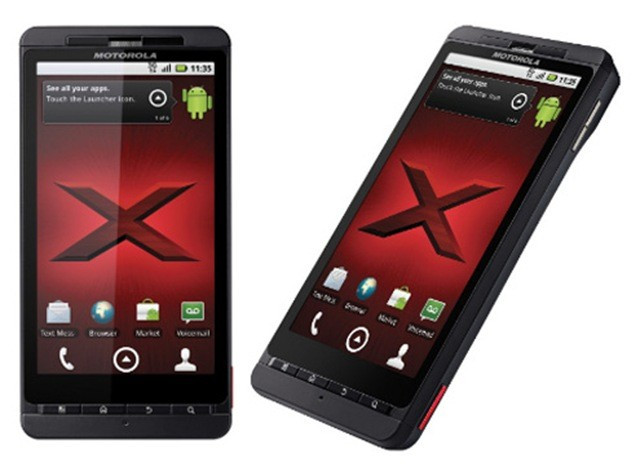 It is a known secret that older devices often get sidelined while the newer ones receive regular updates from third-party developers. Droid users are lucky that their newer handsets boast solid rooting methods, which also work fine on their predecessors such as Motorola Droid X, Droid 2, Droid 2 Global and Droid X2, besides all of their variants.
The universal exploit for Droid devices has reportedly been unearthed by a Rootzwiki member - phifc, and the instructions have been posted by XDA forum member - bhigham. The download posted on the XDA official thread is in the form of a Live CD.
As XDA Developers notes, users are required to download the ISO file, burn it onto a CD and then boot through it. Now users can put their phones into bootloader, flash the exploit and get their device rooted.
The exploit is found to work on several Droid devices. As Bhigham notes: "This CD is for the D2,R2D2, D2G, and DX on Android version 2.3.4, and the DX2 on 2.3.5."
Here is a step-by-step guide to root your Droid device on Windows and Linux in simple steps.
Prerequisites
How to Root Droid Device on Windows Using phifc Method
How to Root your Droid Device on Linux Using phifc Method
How to Root any Droid Device with Bhigam's Live CD
Prerequisites
NOTE: It can flash to the stock 621 update for those that want the stock Gingerbread image, then it gives you the option to root if you like.
Detailed Instructions to Use the Live CD
Step 1: Enable USB debugging on the phone.
Step 2: Boot the computer off of this CD
Step 3: Connect the phone to computer (make sure the phone is powered on)
Step 4: Start the root process by selecting option 1
Step 5: When you are prompted to place the phone in bootloader, power off the phone, and put it in bootloader mode by holding the up arrow key of the phone and powering it on.
Step 6: When in bootloader and the phone connected to computer, press enter on the computer to proceed. Now, a preinstall image will be flashed to the phone, providing the exploit that will root the phone.
Step 7: Once the flashing process is complete, the phone should reboot. If it hangs when booting: unplug phone, remove battery, replace battery and power it back on. When powered on, hook up USB cable again, and the process should continue (it will immediately reboot again)
Step 8: After the phone reboots, ADB should be rooted. So, it will copy the necessary files to the phone, and reboot the phone again. According to developer Morlok8k, cache should be wiped to avoid bootloop problems, so the phone will reboot into Recovery.
Step 9: You must now press both volume buttons to enter recovery, where you should wipe cache partition and reboot.
If you follow the steps correctly your Droid phone should now be rooted.
[Source: phifc/Rootzwiki and bhigam/XDA Developers]