Around 20,000 Isis fighters in Iraq and Syria retreating from all fronts, says US commander
Top US military commander says quality and quantity of Daesh fighters declining in Iraq and Syria.
The fight against the Islamic State (Isis) in Iraq and Syria has led to the elimination of roughly 45,000 militants so far, a top US military commander has claimed. Estimates from US officials reportedly show that 15,000 to 20,000 fighters now remain in the two conflict-hit countries.
The remarks came amid reports that US-backed Libyan forces have captured IS (Daesh) strongholds in Sirte, marking a major victory in the war against the terrorist group. The number of IS fighters in Libya, especially around Sirte, has also fallen from thousands just hundreds in the past few months.
The US military and its foreign allies have waged a war to drive out the Islamist terrorist group from both Iraq and Syria. These coalition forces have been able to free many IS-held areas and the terrorists are now retreating from all fronts, according to Lt Sean MacFarland of the US Army.
He reportedly said during a recent media briefing in Pentagon that both the quality and quantity of IS fighters have declined following their aggressive offensive. Although the exact numbers were not known, estimates show only up to 25,000 IS fighters now remain in the region. US officials' estimated figures say there are now up to 20,000 militants.
MacFarland added that the number of foreign fighters travelling to Iraq and Syria to join the militant group has also dwindled, with many of them untrained. "All I know is when we go someplace, it's easier to go there now than it was a year ago. And the enemy doesn't put up as much of a fight," he was quoted by The Guardian as telling reporters.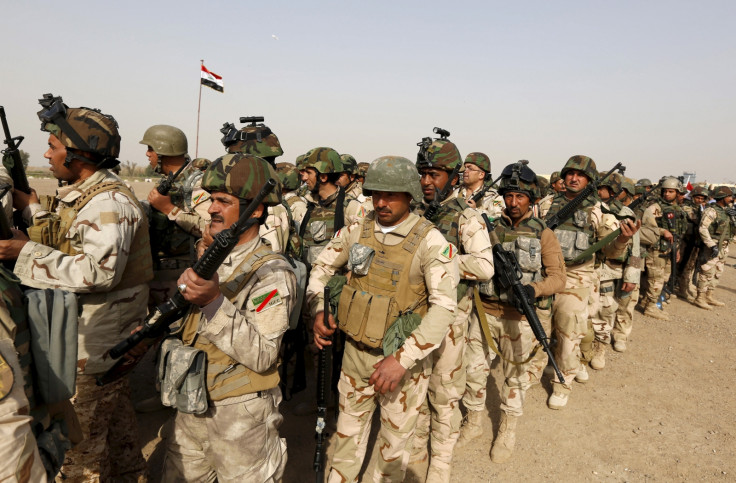 On the ongoing offensive in Manbij, Syria, the US commander said it would not be long before the operation is concluded after the Syrian Democratic Forces group deals a "decisive blow" to the enemy. He said it was just a matter of weeks before the militants are completely driven out of the area.
In Iraq, MacFarland said national forces were gaining ground to recapture the northern city of Mosul. However, US forces still have work to do in terms of turning the Qayyarah air base in northern Iraq into a hub for the battle to retake Mosul.
Despite the recent successes, the US commander warned: "Military success in Iraq and Syria will not necessarily mean the end of Daesh. We can expect the enemy to adapt, to morph into a true insurgent force and terrorist organisation capable of horrific attacks like the one here on 3 July in Baghdad and those others we've seen around the world."
© Copyright IBTimes 2023. All rights reserved.