Finnish developer Rovio has teamed up with Nasa for the next instalment of our favourite bird slinging game, with the introduction of Angry Birds Space.
Rovio claims that the partnership with Nasa will bring an educational element to the hugely successful gaming franchise, which has been downloaded more than 500 million times.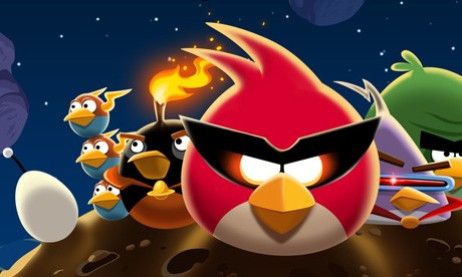 Nasa spokesman David Weaver said: "This began with a Twitter exchange about birds and pigs in space, and has grown into a tremendous outreach and education opportunity. Games are fun and entertaining but can be inspirational and informative."
A video featuring an interview with Nasa astronaut Don Pettit aboard the International Space Station has been released to publicise the upcoming game. Pettit uses Angry Birds characters to explain the law of gravity and in one scene uses a catapult to fire an Angry Birds toy down a corridor of the Space Station.
The video also shows some game play from Angry Birds Space and reveals that - while similar to the original - the new game has no gravity and players must use gravity fields to control the trajectory of the birds.
Rovio's chief marketing officer, Pater Vesterbacka, said: "From the weightlessness of space to the gravity wells of nearby planets, fans can have fun with physics as they try out new gameplay possibilities."
Vesterbacka added: "Nasa has been the perfect partner for our Angry Birds Space programme and we can't wait to work with them on creating more compelling educational experiences."
Angry Birds Space goes on sale on 22 March and will be available for iOS, Android, PC and Mac; the game will start with 60 levels, but more will be added through free updates and in-app purchases later.