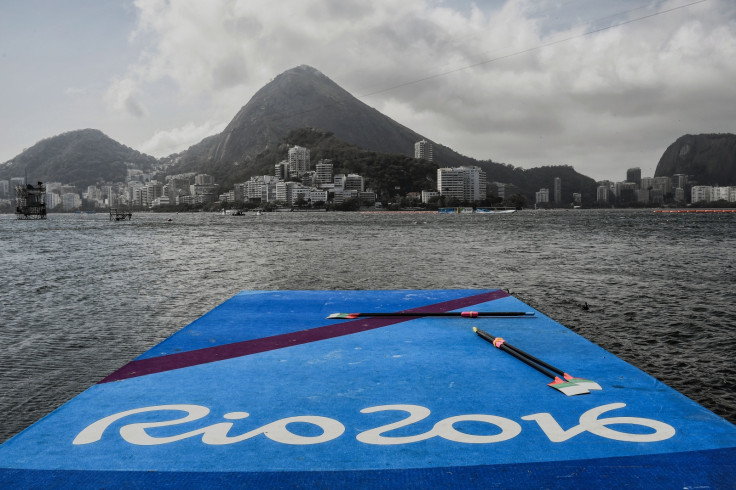 There will be no Olympic rowing events whatsoever taking place on Wednesday (10 August) after adverse weather conditions at Lagoa Rodrigo de Freitas decimated the schedule for the second time in four days at Rio 2016.
With persistent high winds and choppy waters continuing to pose a real danger, proceedings were initially delayed until at least 16.00 BST before the decision was quickly made to postpone all races for the day.
Confirming their decision on social media, International Rowing Federation Fisa announced: "OFFICIAL COMMUNICATION: Racing postponed. No racing today. A new schedule will be announced soon."
They later added: "It is stormy out there. Ok, Lagoa, it's time to cooperate now".
Team GB had plenty of interest in Wednesday's schedule, with dominant defending champions Helen Glover and Heather Stanning competing in the semi-finals of the women's coxless pair. A crew comprising Peter Lambert, Sam Townsend, Angus Groom and Jack Beaumont, meanwhile, were aiming to medal in the final of the men's quadruple sculls. British boats were also set to run in the men's double sculls and men's four semi-finals.
Poor weather has been something of a recurring theme during the rowing regatta in Rio, with Serbian men's pair Milos Vasic and Nenad Benik even capsizing on Saturday. Four-time medallist Katherine Grainger, hoping to move clear of Rebecca Adlington as Britain's most decorated female Olympian with success alongside Vicky Thornley in the women's double sculls, described the conditions as the worst she had ever faced at the Olympics.
All events were subsequently postponed on Sunday and Fisa executive director Matt Smith warned that extended delays could result in performances in prior rounds being used to determine placement in the final stages of each competition.
"We have eight days." he said. "Actually we have nine days as a spare day for rowing. In past Olympics, we have been knocked out a few times. In Beijing we had a thunderstorm which knocked out a day and we made up for it and in Athens had a session knocked out and we made up for it. We have a lot of time.
"It's a small regatta with 550 rowers. We can pretty easily make up one day, one session here and there, but if we get two or three knocked out then we go into contingency scenarios where we possible drop rounds. And we clearly announced to the team managers the day before yesterday that it is a Fisa event. If we lose rounds of racing, your results from the prior rounds could determine your placement in the finals or semi-finals. They are on notice that every race counts because if we lose two or three days' racing it could be the case."