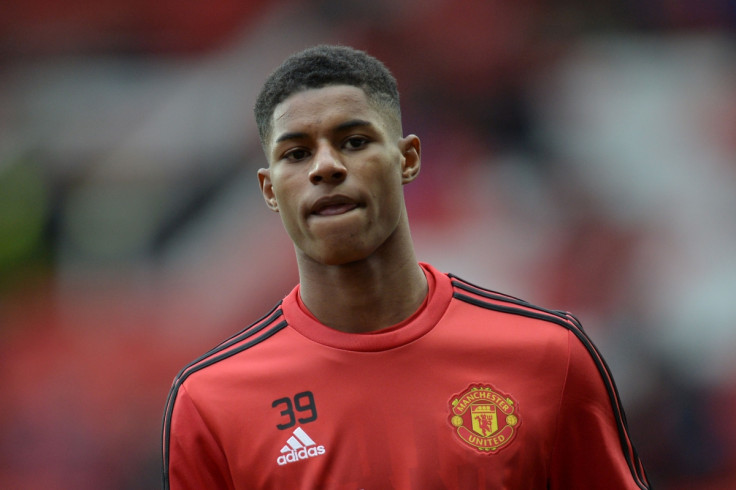 England manager Roy Hodgson has admitted Manchester United's Marcus Rashford could force himself into his plans for Euro 2016. Rashford, 18, has already scored four goals for United and the England boss says he is keeping a close eye on his progress.
What's more, the Manchester-born forward, who scored back-to-back braces against FC Midtjylland in the Europa League and Arsenal in the Premier League, is a player who has been on the manager's radar for some time. "I would neither rule him in or rule him out, I just hope he can do well," Hodgson said, according to the BBC.
"I have been watching Rashford for two years, so I have known about him for a long time. He is in our system," Hodgson said of the young United player. "He plays for the (England) Under-18 team, so we are delighted that a player playing for our Under-18s, players who we believe in and who we think have got a bright future, are getting chances in the first team."
However, Hodgson also insisted it is important that outside influences don't apply too much pressure to the United star. "I hope he has a good end to the season. Most of all, I hope he is allowed to develop as an 18-year-old should and people don't try to put him under enormous pressure," he explained.
"Scoring four goals in three games is a great achievement and if he can keep that up, it is great for Manchester United and England."
Although Rashford's rapid rise has come as a shock to many, Hodgson has been aware of the United player's talents for a while. "Last time I was with the national coaches we were talking about the players, in particular the Under-19 squad which is competing for another major tournament and they think the Under-19 squad is a strong one and Rashford's name was mentioned then," he explained.