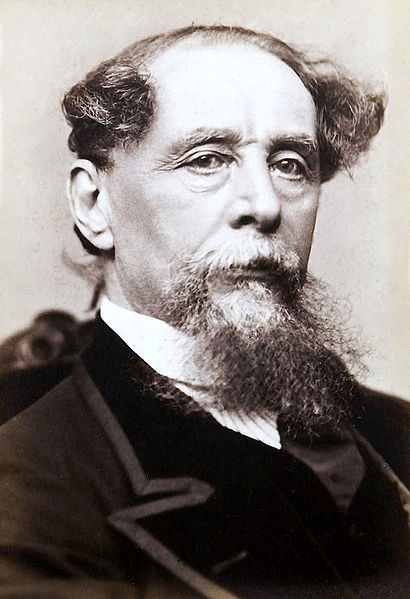 The Royal Mail has released a new set of stamps to honour and celebrate the work of Charles Dickens, one of the world's most famous novelists.
The stamps, issued to mark the bicentenary of Dickens' birth, feature iconic characters from Dickens' tales that portrayed Victorian London. The illustrations, by Joseph Clayton Clarke (otherwise known as Kyd), are taken from the book Character Sketches From Charles Dickens, published in 1890.
The six special stamps will be available in all Post Office branches and online. The collection, which draws on some of Dickens' best loved work, including Oliver Twist, David Copperfield, Bleak House and The Pickwick Papers, features some of his most popular characters, such as Mr Bumble, Mr Micawber and Mr Pickwick.
"Charles Dickens was one of the truly great British novelists. We couldn't think of a more fitting tribute to his life and works than celebrating them on a set of special stamps," Royal Mail stamps spokesperson Philip Parker said.
There is also a miniature sheet of four stamps featuring illustrations by Hablot Knight Browne, also known as Phiz, from scenes in Dickens' novels. Other famous Dickens' characters, such as Mrs Gamp and Captain Cuttle, are included in the stamp set.
The first class stamp, which costs 60p, features Mr Pickwick, from The Pickwick Papers. Mr Bumble, the parish beadle from Oliver Twist, arguably Dickens' best known novel, is featured on the second class stamp, costing 46p.
"When Charles Dickens was born into an impoverished home in 1812, no one in his family imagined he would become an international celebrity. Royal Mail's decision to produce stamps to commemorate the bicentenary of his birth illustrates the phenomenon he became in his lifetime and still remains today. The stamps not only celebrate his life and work, but they are also testimony to what a unique and extraordinary man Charles Dickens was," Dickens' great-great-great-grandaughter Lucinda Dickens Hawksley said.
The Marchioness from The Old Curiosity Shop, (77p), Mrs Gamp from Martin Chuzzlewitt, (87p), Captain Cuttle from Dombey and Son, (£1.28) and Mr Micawber from David Copperfield (£1.90) appear in the set.