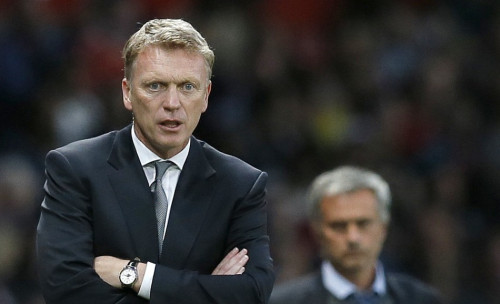 Former England striker Joe Royle believes Arsenal manager Arsene Wenger and Chelsea's Jose Mourinho would have struggled at Manchester United with the Premier League champions' current squad.
United saw their legendary manager Sir Alex Ferguson step down from his post at the end of the last season and he was replaced by David Moyes. The former Old Trafford manager won the league title last season with almost the same squad, with the addition of Marouane Fellaini last summer.
The 50-year-old Scot has endured a poor run since replacing the former Old Trafford boss, as they have been knocked out of the FA Cup and the Capital One Cup.
In the Premier League, United are seventh in the table with 37 points from 22 games, trailing fourth place Liverpool by six points and league leaders Arsenal by 14.
Royle hailed Ferguson for winning the record 20th league title last season and suggested that Wenger and Mourinho would have had the same problems as that of Moyes with United's current squad.
"I still think it was one of Sir Alex Ferguson's greatest achievements winning the championship last year with this team. Whoever went in there, whether it be [Jose] Mourinho or [Arsene] Wenger, would have had the same problems that David Moyes is encountering now," Royle told talkSPORT.
"When you look at it and you analyse it, they had two late players in their late 30s or early 40s in [Paul] Scholes and [Ryan] Giggs. They had to bring back Scholes to win it," he said.
The former Everton and Manchester City striker claims that few of United's first team regulars do not deserve a place in the squad. Royle believes there would be a summer clear-out and has asked to judge Moyes after the end of the next season.
"When you look at one or two others currently around the side, they are playing too often and shouldn't really be Manchester United players in my opinion," he said.
"David Moyes will know at the end of this season what he needs. I'm sure there will be, I wouldn't say a major clear out, but there will certainly be a cull at Manchester United. So judge David Moyes at the end of next season," Royle concluded.