South Africa and Argentina coaches Heineken Meyer and Daniel Hourcade have dropped strong hints they will stay on beyond the Rugby World Cup despite there being uncertainty over their futures. The Springboks clinched the bronze final with a 24-13 win at the Olympic Stadium to finish third, in a game played against the backdrop of debate over the pair's future.
Both coaches are out of contract at the end of the tournament but are set to remain in place for the foreseeable future, despite failing to reach the final. South Africa were defeated 20-18 by New Zealand, while Australia outlasted Argentina to consign the pair to the ignominy of playing the penultimate game of the competition amid little fanfare.
Meyer had been noncommittal over his future following the semi-final exit at the hands of the All Blacks and suggested that questions regarding a contract extension be directed towards South Africa Rugby. However, discussing the bright future for the team despite the imminent retirements of Victor Matfield and Schalk Burger, Meyer is full of optimism.
"I am very, very excited about the youngsters and all the guys that came through," he stated. "I don't want to sound arrogant but they're the most exciting youngsters round at the moment. These youngsters can go on and learn from this experience, they can mentally tougher up. I hope we can keep them together, there are some special players coming through.
"I take it very, very personally. It was a tough journey, and not just the World Cup. We started in Australia against the four best teams in the southern hemisphere. Being South Africa coach you have to win the championship.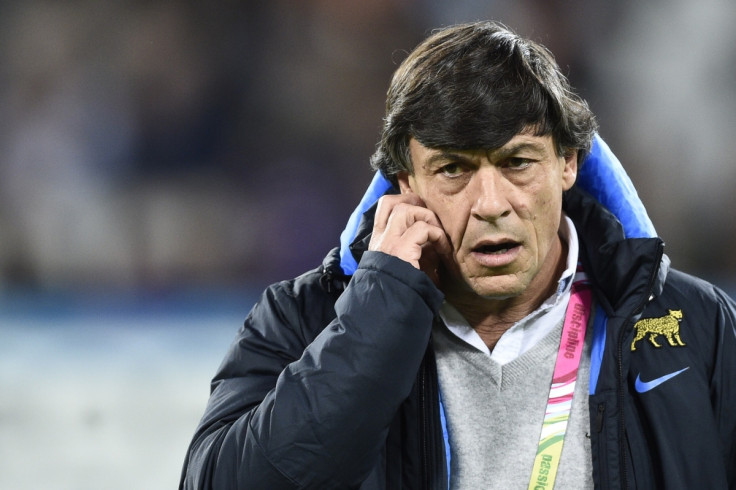 Losing by two points to Japan was mentally tough but sometimes that is why you coach. We spoke to every player on-on-one and we decided to stick together. You have to be cray to coach and I believe I will be stronger for the journey.
"I've still got my health and you can overcome anything. The thing that will stick with me was not the rugby but was the show of support when we really needed it. That gives me hope for the future.
Hourcade meanwhile signed a two-year deal in 2013 and suggested in the lead up to the third place playoff that he would not lead his country into the 2019 tournament in Japan. Argentina will field a team in Super Rugby next year and the current coach says a fresh face is required to lead a new era.
"We haven't had any discussions but if we have a written agreement it will be for two years," he explained. "Many things can happen in two years. There will be Super Rugby and we will be very involved. we are out but if after two years things are doing well we'll see. One of the aims to get more players, more coaches and more structure. Once we get there maybe we can have a new face and I think it would be fantastic to have cycles.