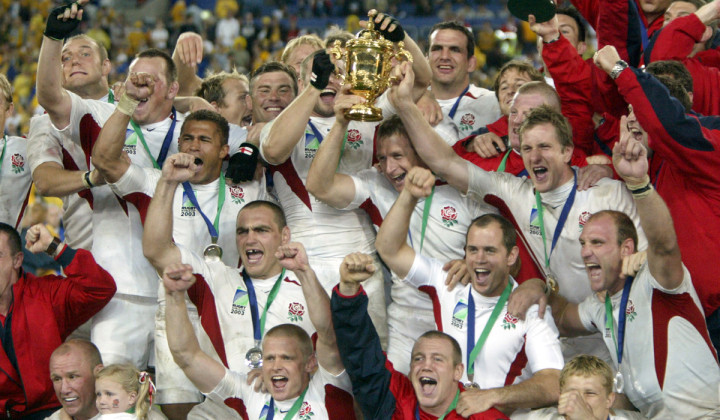 Next year's Rugby World Cup takes place in England and Wales, and on 12 September, tickets will go on general sale to rugby fans around the world.
England's young team will carry high expectations into an incredibly tricky group that pits them against Australia, Wales, Fiji and a play-off winner, with just two teams going through to the knockout stages.
Ireland, meanwhile, have a slightly easier job against Six Nations foes Italy and France as well as Canada and Romania, while Scotland will face South Africa, Samoa, Japan and the USA.
Below is all the information you'll need to get your tickets...
How & Where To Buy
Tickets go on sale on 12 September at 10am until 29 September but before any money changes hands, you have to set up an account with the official Rugby World Cup website and apply for the tickets you want. You can set up your account here.
Applications will not be accepted or denied on a first-come, first-serve basis. Instead, they will be entered into a ballot with successful applications being granted tickets. Tickets left over will be put into a real-time, more traditional sale in November.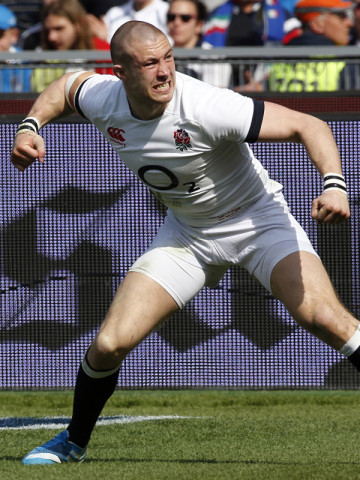 Prices
Adult tickets start at £15 and work their way through to a Category A ticket price of £715 for the final at Twickenham Stadium. However, those £15 tickets are for games the majority of fans won't be interested in, so below we have listed the price categories for each of the home nations.
England Ticket Prices
England v Fiji (18 Sep), England v Wales (26 Sep) and England v Australia (3 Oct)
Category A - £315
Category B - £215
Category C - £160 (Child - £15)
Category D - £75 (Child - £15)
England v Play-Off Winner (10 Oct)
Category A – £250
Category B – £175
Category C – £125 (Child - £15)
Category D – £50 (Child - £15)
Wales Ticket Prices
Wales v Play-off Winner (20 Sep) and Wales v Fiji (1 Oct)
Category A – £175
Category B – £125
Category C – £85 (Child - £15)
Category D – £50 (Child - £15)
Wales v England (26 Sep)
Category A - £315
Category B - £215
Category C - £160 (Child - £15)
Category D - £75 (Child - £15)
Wales v Australia (10 Oct)
Category A – £250
Category B – £175
Category C – £125 (Child - £15)
Category D – £50 (Child - £15)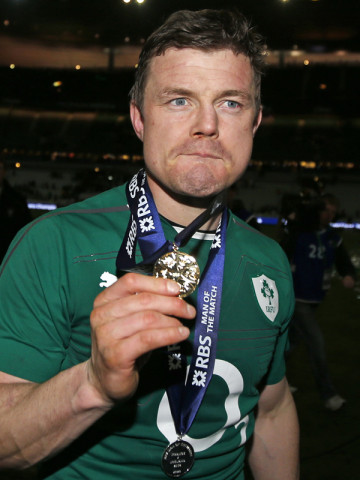 Ireland Ticket Prices
Ireland v Canada (19 Sep), Ireland v Romania (27 Sep) and Ireland v Italy (4 Oct)
Category A – £175
Category B – £125
Category C – £85 (Child - £15)
Category D – £50 (Child - £15)
Ireland v France (11 Oct)
Category A – £250
Category B – £175
Category C – £125 (Child - £15)
Category D – £50 (Child - £15)
Scotland Ticket Prices
Scotland v Japan (23 Sep), Scotland v USA
(27 Sep)
Category A – £85
Category B – £65
Category C – £35 (Child - £15)
Category D – £20 (Child - £15)
Scotland v South Africa (3 Oct)
Category A – £175
Category B – £125
Category C – £85 (Child - £15)
Category D – £50 (Child - £15)
Scotland v Samoa (10 Oct)
Category A – £150
Category B – £115
Category C – £75 (Child - £15)
Category D – £50 (Child - £15)
Knockout Rounds
Quarter Finals (17 & 18 Oct)
Category A – £250
Category B – £215
Category C – £150 (Child – n/a)
Category D – £95 (Child – n/a)
Semi Finals (24 & 25 Oct)
Category A – £515
Category B – £315
Category C – £215 (Child – n/a)
Category D – £125 (Child – n/a)
Bronze Final (30 Oct)
Category A – £175
Category B – £125
Category C – £85 (Child - £15)
Category D – £50 (Child - £15)
Final (31 Oct)
Category A – £715
Category B – £515
Category C – £315 (Child – n/a)
Category D – £150 (Child – n/a)
The Full Fixture List and Price Structure