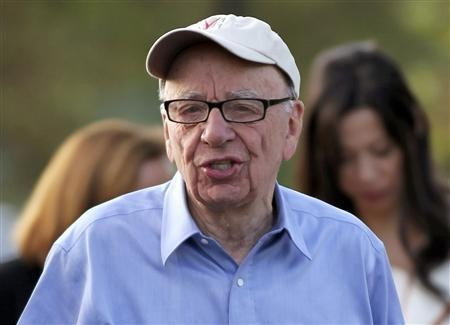 Sky News has revealed that Rupert Murdoch has withdrawn his bid to buy satellite broadcasting company British Sky Broadcasting Group (BSkyB) as the News Corp phone-hacking scandal takes a new twist.
The news comes after Britain's Prime Minister David Cameron agreed with Labour leader Ed Miliband that Rupert Murdoch should not go ahead with his plan to purchase BSkyB. Cameron said the relationship between politicians and the media must change, with meetings with newspaper editors and proprietors being more transparent.
Cameron also spoke of the need for Rupert Murdoch to withdraw its bid for British Sky Broadcasting Group PLC and clean up its own business in the wake of allegations of illegal phone hacking.
"This business has got to stop, the business of mergers, and it [News Corp.] needs to get on with cleaning its stables," Cameron told Parliament.
News Corp's decision comes after revelations that the News of the World, which folded on Sunday, hacked the phone of missing teen Milly Dowler, victims' families of the 7/7 terrorist attacks and allegedly British victims caught up in the 9/11 attacks in the U.S.