Rupert Murdoch praises 'likely' Labour leadership election winner Jeremy Corbyn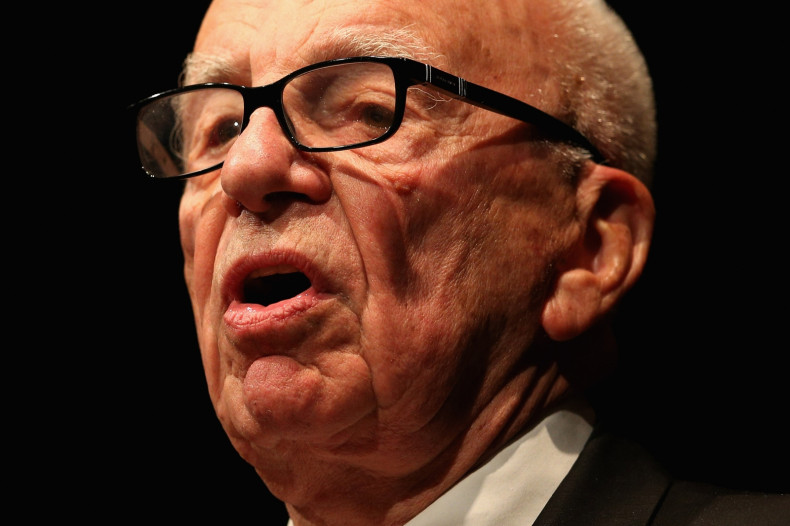 Media mogul Rupert Murdoch has praised Jeremy Corbyn as the socialist firebrand is set to win the Labour leadership contest. The Australian newspaper proprietor took to Twitter to argue the 66-year-old seems like the "only candidate who believes anything, right or wrong".
Murdoch has previously argued the left-winger was "very likely" to win the leadership contest ahead of Andy Burnham, Yvette Cooper and Liz Kendall. But The Sun owner also said on the social media site that David Cameron "does not deserve such luck", a hint Murdoch is doubtful Corbyn could lead Labour to victory at the 2020 general election.
The comments come as Corbyn faces more questions about his political associations. The Islington North MP has already been criticised for describing terror groups Hezbollah and Hamas as "friends", a description the leadership hopeful refused to apologise for when challenged by Channel 4 News.
Now Corbyn has been forced to deny links with Lebanese extremist Dyab Abou Jahjah, who has been banned from the UK because of his views, after a picture emerged of the two sitting next to each other at a 2009 meeting.
Corbyn denied knowing the activist and his campaign released a statement last night (19 August): "My staff have researched this and tell me that I did meet this man in 2009 but I have no recollection of him. As an MP I have met thousands of people over the years. Because I meet them, it does not mean I share their views or endorse their views."
The Labour leadership favourite has consistently rejected claims he is anti-Semitic. He told the BBC's World At One programme: "The idea that I'm some kind of racist or anti-Semitic person is beyond appalling, disgusting and deeply offensive. I've spent my life opposing racism. Until my dying day, I'll be opposed to racism in any form."
Labour grandees, including David Miliband, Tony Blair, Gordon Brown and David Blunkett, have intervened in the Labour leadership contest in a bid to stop Corbyn winning. They were pushed into action after consecutive opinion polls put the left-winger in the lead. The latest revised YouGov survey, which questioned more than 1,000 Labour supporters, put him 37 points ahead of Burnham (57% vs 20% respectively).
Labour has revealed more than 610,000 have signed up to vote in the election, including 189,703 affiliated supporters, 121,295 registered supporters and 299,755 members. The winner will be announced at a special conference on 12 September.