Labour leadership elections: David Blunkett latest party grandee to attack Jeremy Corbyn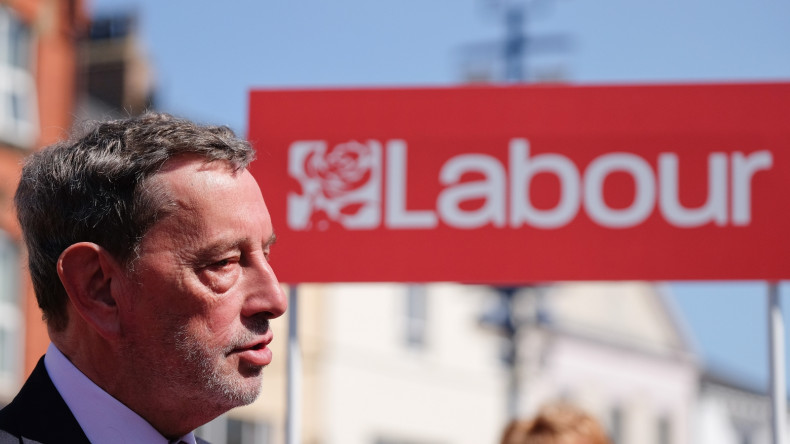 The list of Labour grandees railing against left-winger Jeremy Corbyn got even longer today (19 August), after David Blunkett warned his party's supporters that the Islington North MP would make the reds unelectable. Blunkett, a former home secretary, claimed he embraced radicalism at the top of Labour but argued that winning at the 2020 general election should be a top priority.
"I want someone who can be radical, can have a very clear vision of where Britain will be in five years' time and above all can actually do something about winning," Blunkett told BBC Radio 4's Today programme.
"What's on my heart is what happened to us in the early 1980s when, yes it was invigorating, it was exhilarating. I was leader of Sheffield City Council, I was a member of the national executive committee of the Labour Party.
"We filled halls, we filled Trafalgar Square and we were hammered in the 1983 election, and again in 87 and again in 92."
The 68 year old made the comments just days after Gordon Brown cryptically attacked Corbyn during a speech on the future of Labour in Londonon 16 August. Former home secretary David Miliband and Tony Blair – the party's most successful leader at the ballot box – have also issued warnings about Corbyn. Blair even went as far to suggest that the socialist's supporters should get a "heart transplant".
The grandees have been prompted into action after consecutive YouGov polls put Corbyn at the front of the leadership race. The latest revised survey, which was commissioned by The Times, estimated that the veteran parliamentarian had a 37-point lead over Andy Burnham (57% vs 20%, respectively).
Corbyn has also won the most nominations from local Labour parties. The election will see people vote on a "one member, one vote" basis but these nominations give an indication of Corbyn's support among Labour's grass roots. The left-winger's popularity has also divided Yvette Cooper and Burnham.
The former ministers are competing to become the so called "anything but Corbyn" candidate. Cooper's camp have criticised Burnham for failing to attack Corbyn and have attempted to paint the shadow home secretary as the real alternative. But Burnham called the tactic "disappointing and actually quite strange" when he appeared on the Today Programme.
Labour will announce Ed Miliband's successor at a special conference on 12 September. The party have revealed that more than 610,000 people have registered to vote in the election, including 189,703 affiliated supporters, 121,295 registered supporters and 299,755 members.