Jeremy Corbyn: Do Britain's Jews fear his Labour leadership election victory?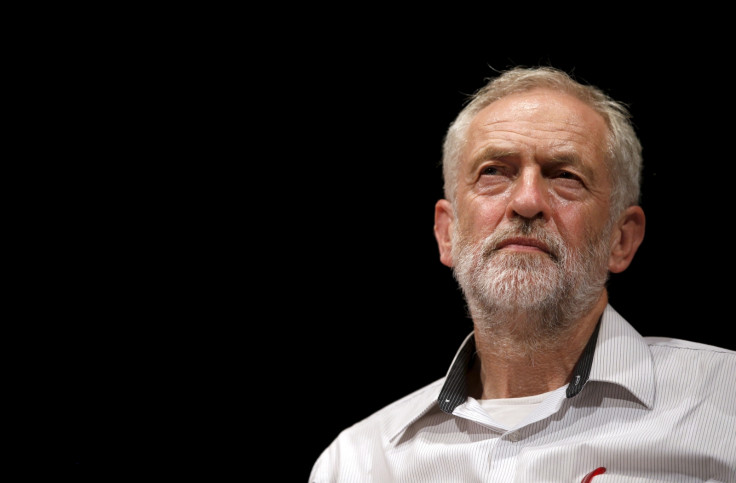 As the veteran Labour MP Jeremy Corbyn looks set to win by a landslide his party's leadership election, some British Jews are watching with at best apprehension and at worst outright fear. The firebrand hard left-winger scraped on to the ballot with the backing of fellow MPs who wanted to widen the debate. But the Islington North MP's ascendancy has cast fresh light on his political career, in particular his associations with anti-Semites and Holocaust deniers in his campaigning against the Israeli government – and that is causing concern among Jewish communities in Britain.
"Among the Jews I know, Corbyn is a huge topic of conversation," said a fortysomething Yorkshirewoman who sits on the governing council of a synagogue in northern England, to IBTimes UK. She wanted to remain anonymous.
She said: "Ed Miliband polarised Jewish opinion with his views on Palestine, and Corbyn has further added to the sense of betrayal by the Labour party. I've left the party. I know at least two other Jews who have. I know ex-Labour voting Jews who voted Tory at the last election solely on the basis of their perception of the party as anti-Semitic, and who feel Corbyn's popularity has fully justified their view.
"Those of us still in, or attached to, the Labour party feel disenfranchised. It sits with Jewish tradition – Bundists, Habonim etc, and social ethics – to be inclined towards socialism and I think I and many others would have been natural allies of Corbyn's if he wasn't tainted with this sense of anti-Semitic association."
She added: "I don't feel safe in England anyway, and I don't intend to stay. Corbyn as prime minister wouldn't alter those views either way."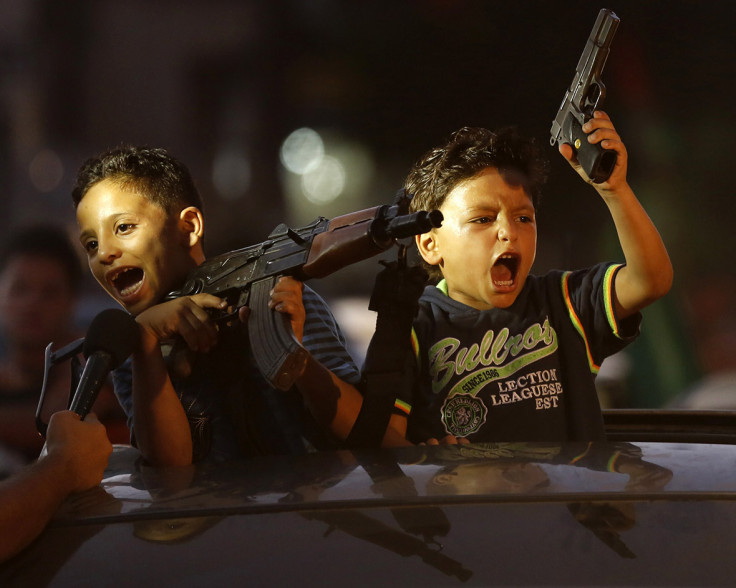 Corbyn is a vocal supporter of Palestinian rights and a staunch critic of the Israeli government. He is not an anti-Semite and has campaigned personally against racism. He is, however, under fire over his association with the anti-Semitic terror groups Hamas and Hezbollah, his past support for Reverend Stephen Sizer who shared anti-Semitic conspiracy theories about 9/11 on Facebook, allegedly donating to the Holocaust denier Paul Eisen, and sharing platforms with anti-Semites and Islamists at anti-war or anti-Israel events.
Such is the concern about Corbyn's links to anti-Semitism, the Jewish Chronicle listed seven "key questions" he "must answer in full and immediately" if he "is not to be regarded from the day of his election as an enemy of Britain's Jewish community". Corbyn has defended his calling Hamas representatives "friends" at a meeting as the innocent use of collegiate language to encourage discussion. He adds that while he profoundly disagrees with what Hamas stands for, it as governor of Palestinian territory is an essential part of any peace process with Israel – so must be engaged. And he said he was not aware of the views of Eisen when he met him and donated money to his organisation Deir Yassin. Corbyn's supporters accuse his critics of smear-by-association: dirty tactics to stop him winning the Labour leadership.
But Jews in Britain are already worried. They face attack from all sides: the far-right, the Islamists, the far-left. Anti-Semitism has spiked. Hate crime in London jumped by 28% in 2014 to 12,749 incidents, according to Metropolitan Police data. Anti-Semitic hate crime saw the biggest leap of all – up 138% over the year to 495 incidents. During the Labour campaign, a swastika was daubed on a Jewish school gate in Stamford Hill, which has the largest Hasidic community in Europe, along with the words "Yid s**t".
Often Jews are the proxy victims of Israeli government policy. During the 2014 war on Gaza, British Jews were tarred with guilt-by-association by pro-Palestinian racists – and attacks on Jewish populations outside of Israel increased. This is the hallmark of anti Semitism-masked-as politics: the inability to differentiate between Jews, Judaism, Zionism, Israelis and the Israeli government. To some – apparently a contingent of Corbyn's support base – they are all one and the same thing.
This can be seen on Twitter. Jewish Twitter users are routinely attacked and questioned about Israel, despite having no connection to Israel other than being Jewish. Some are, ironically, critics of Israeli policy. A parallel would be demanding British Muslims to condemn Saudi Arabia purely because they share – in the broadest sense – a religion. It would not be tolerated in a way that demanding all Jews answer for the actions of Israel apparently is. These double standards and the emboldening of anti-Semites by Corbynmania are creating legitimate cause for concern among British Jews, many of whom are here because their ancestors sought refuge from the Holocaust in which six million were murdered by the Nazis.
Two particular targets on Twitter are the Jewish journalists Danny Finkelstein and Hugo Rifkind, who work for The Times. Both are bombarded with tweets by far-left anti-Semites who demand, by virtue of the fact they are Jewish, that they apologise for the actions of Israel; or accuse them of involvement in Jewish conspiracies; or who just outright racially abuse them for being Jewish.
In recent months, more of those tweeting abuse are supporters of Corbyn's popular campaign to lead Labour. They have Corbyn-supporting Twibbons on their avatars, or they state explicitly their backing. One user tweeted to Rifkind: "You f**k off little weedy Zionist c**t – the country hates you and your ilk. Your time is coming -- we know." The same user had also rewteeted several tweets in support of Corbyn.
The fact is that, despite Corbyn loudly proclaiming that he is against anti-Semitism and racism, his campaign is inadvertently emboldening the anti-Semitism contingent of Britain's far-left, which haunts pro-Palestinian and anti-war campaign groups. And, while some of Corbyn's supporters have been vocal in their opposition to the anti-Semitism that has flared up during his campaign, others have sought to play it down or divert attention away from it.
"I think all of this discussion is a distraction and a tactic that's being used," said the Labour MP Cat Smith on BBC Radio 4's Westminster Hour when asked about Corbyn's association with the likes of Hamas and how that might make Jewish people view the party. Smith is a supporter of Corbyn.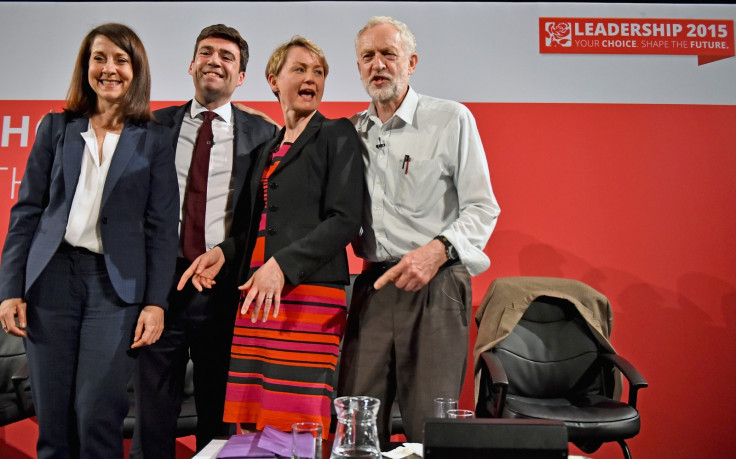 The Community and Security Trust (CST) is a charity that supports British Jews in the fight against anti-Semitism. When contacted by IBTimes UK about Corbyn, the CST directed us to a blog published by its deputy director of communications, Dave Rich, on 8 July. It said:
The problem is not that Corbyn is an anti-Semite or a Holocaust denier – he is neither. The problem is that he seems to gravitate towards people who are, if they come with an anti-Israel sticker on them. He is not alone in this. Corbyn and his supporters may well dismiss this as a cynical effort to deflect their criticisms of Israel, but they would be wrong to do so. Anti-Semitism is a serious problem and Islamist anti-Semitism can be deadly. Jewish concerns about this are sincere and urgent. Anti-Semitism isn't something that can be excused or ignored by politicians in pursuit of some supposedly higher political goal. Jeremy Corbyn needs to show the Jewish community that, if elected Labour leader, he won't bring anti-Semitism into the heart of the Labour party.
A spokesman for the Board of Deputies, an influential charity which claims to be "the only democratically elected voice of British Jewry", would not be drawn to give a comment on Corbyn or his campaign because it is not a party political organisation and so does not want to intervene in the Labour leadership election. He added that, though there are some policy concerns, the Board of Deputies would try to work with Corbyn if he is elected.
Even within the parliamentary Labour party, which Corbyn wants to lead, there are concerns from Jews about his connections to anti-Semites. Ivan Lewis, the shadow Northern Ireland secretary, is a British Jew. He expressed worry about Corbyn in a letter to his local party in Bury.
"Some of [Corbyn's] stated political views are a cause for serious concern," Lewis wrote, reported the Guardian. At the very least he has shown very poor judgment in expressing support for and failing to speak out against people who have engaged not in legitimate criticism of Israeli governments but in anti-Semitic rhetoric. It saddens me to have to say to some on the left of British politics that anti-racism means zero tolerance of anti-Semitic, no ifs, and no buts. I have said the same about Islamophobia and other forms of racism to a minority of my constituents who make unacceptable statements."
© Copyright IBTimes 2023. All rights reserved.