Labour leadership election: Yvette Cooper unveils childcare and sex education policies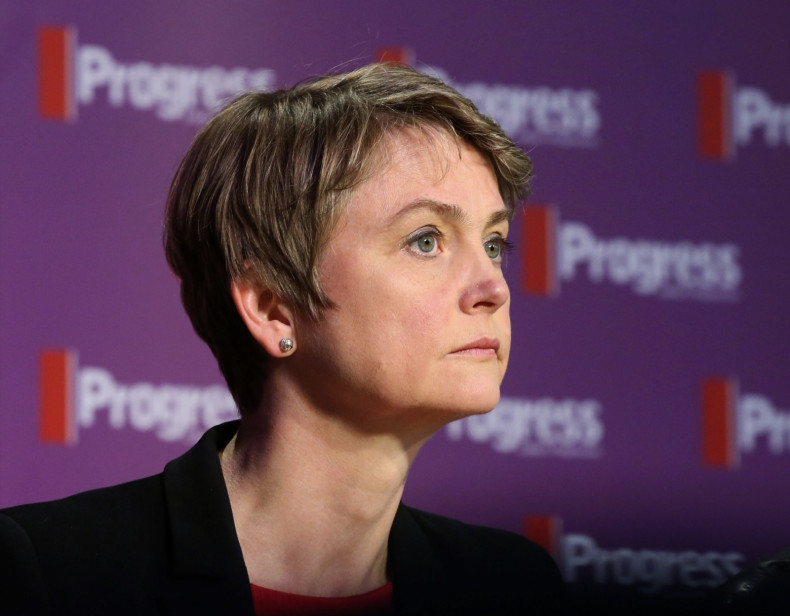 Yvette Cooper is expected to blast David Cameron as she unveils her childcare and sex education policies. The Labour leadership hopeful will claim the prime minister "won't use the f-word", but Cooper will declare that she is a "proud feminist".
The former work and pensions secretary will also promise to introduce universal childcare for two to four year-olds as well as compulsory sex and relationship education in schools, according to the Press Association. "It's about changing our economy and society completely, so that both women and men have greater equality, greater opportunity and greater freedom. Putting family at the heart of our economy too – something we've never done before," she will say.
The pledges will be announced after left-winger frontrunner Jeremy Corbyn promised to commit to a 50% female shadow cabinet and expand opportunities for children through a so-called National Education Service as part of the Islington North MP's Working With Women plan. Cooper and Andy Burnham have been locked in a war of words as the former ministers battle to become the "anything but Corbyn" candidate.
Cooper's camp, for instance, have claimed that she is the real alternative because Burnham has refused to attack Corbyn. But the latest independent poll from YouGov revealed that Burnham was in second place and 37 points behind Corbyn on first preference votes.
The survey, which was commissioned by The Times, put Corbyn on 57%, Burnham on 20%, Cooper on 16%, and Kendall on 7%. The findings were revised after Labour disclosed that more than 610,000 people had registered to vote in leadership election, including 189,703 affiliated supporters, 121,295 registered supporters, and 299,755 members.
The vast number of voters and Labour's £3 ($4.7) "supporters" offer, which allows people to vote without becoming a party member, has raised fears of right and left-wing entryism. Labour have subsequently taken legal advice to make sure the rules are being complied with.