Rupert Murdoch tweets Republican Ben Carson would be a 'real Black president'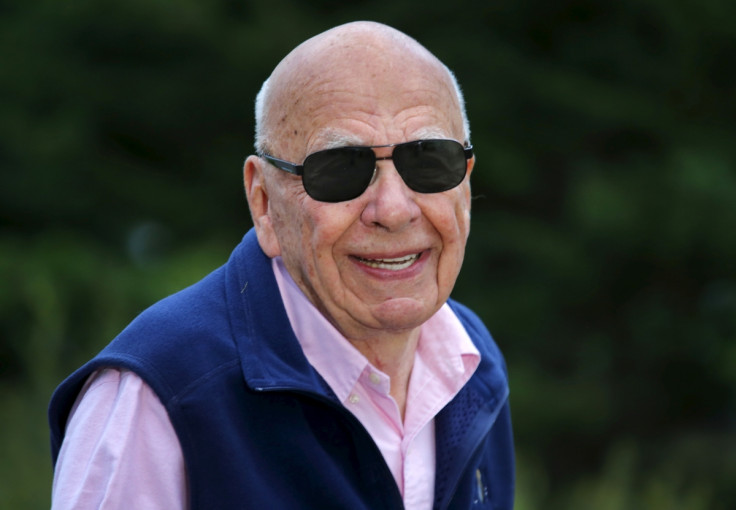 Media mogul Rupert Murdoch took to Twitter on 7 October to praise Republican presidential candidate Ben Carson, saying the retired neurosurgeon would be "a real black president." The comment appeared to be a veiled attack at US President Barack Obama and his perceived level of "blackness".
"Ben and Candy Carson terrific," the chairman and CEO of News Corporation tweeted. "What about a real black President who can properly address the racial divide? And much else." Moments later, Murdoch tweeted: "Read New York magazine for minority community disappointment with POTUS".
Murdoch appears to be an avid supporter of Carson, tweeting frequently about the rising GOP candidate. On 9 September he tweeted: "Trump on O'Reilly less loud and some good answers. Carson on M Kelly impressive, humble but tough. A real vision for a great America again!"
More recently, on 2 October, the 84-year-old tweeted: "Everywhere pundits keep underestimating Ben Carson. But public understand humility as admirable, listen to the multi-faceted strong message".
The Hill noted that Murdoch previously compared Carson favourably to Obama regarding their race. He tweeted on 5 September, "2 stories. Carson, Detroit ghetto to brilliant neurosurgeon. Obama white upbringing to community organizer. Sincere men, different values."
The responses to Murdoch's latest tweet varied from those reprimanding him for his comments to those who said Obama was not a "real American," such as Haroon Moghul who wrote that the president was Kenyan and Muslim.
Meanwhile, Norman Lear tweeted: "Really, @rupertmurdoch? Now you're just being silly." While Harry Shearer wrote: "@rupertmurdoch Can you please regularly advise black Americans on which of them is 'real', so they'll be free of doubt?"
© Copyright IBTimes 2023. All rights reserved.