The creator of Happy Valley is making a new TV show about the thriving force of the industrial revolution in post-Regency England, which will see a wealthy female landowner search for love with another woman in 1832.
Shibden Hall, which will make its way to the BBC and HBO next year, tells the tale of Anne Lister, a lesbian in Georgian Halifax who searched to find a partner to help her support her ancestral home.
The series, written by the award-winning screenwriter Sally Wainwright, is based on the diaries of the real-life landowner who lived in 19th-century Yorkshire, and told stories of her courtship with Ann Walker in coded diaries. Their relationship led to a prototype gay marriage.
The four million words in the tomes detailed the passionate courtship between the heiress and businesswoman.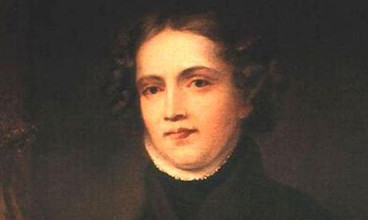 "I can gently mould Miss W to my wishes – & may we not be happy? If after all, my companion for life should be Miss Walker… How little my aunt or anyone suspects what I am about! Nor shall it be surmised till all is settled," the diarist wrote, which was revealed in a Times report.
She continued: "Miss W laughed & said we were well matched – we soon got to kissing again on the sofa… At last, I got my right hand up her petticoats & after much fumbling got thro' the opening of her drawers… She never offered the least resistance."
"Shibden Hall is a remarkable and unlikely love story, set in the complex, changing world of Halifax – the cradle of the industrial revolution – just as it's all kicking off," said the BBC.
"The drama will explore Anne Lister's relationships at home with her family, her servants, her tenants, and her industrial rivals, who will use any dirty tricks they can to bring her down.
"At its heart is her relationship with her would-be wife, the wealthy heiress Ann Walker. It has all the warmth, wit, humour and complexity that audiences have come to associate with Sally Wainwright's writing."
The series will be filmed early next year.