Russia demands UN reverses decision on gay benefits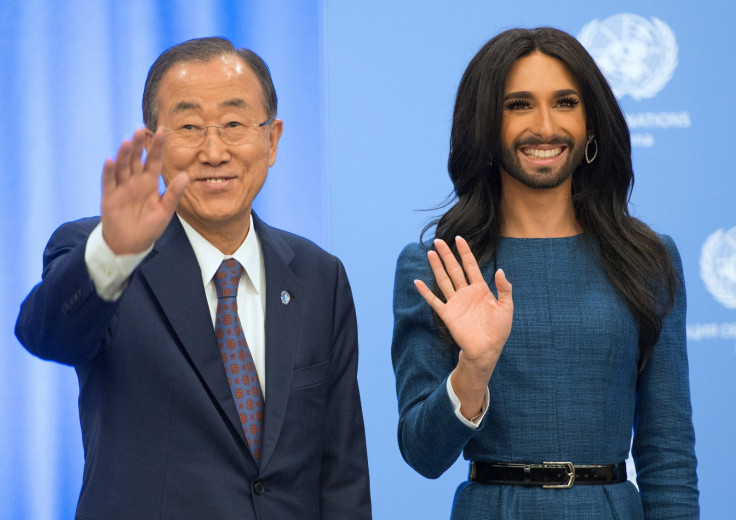 Russia is attempting to reverse a UN ruling offering full marital benefits to gay and lesbian employees for the first time.
Speaking on 2 March at a meeting of the UN's main budgetary committee, Russian diplomat Sergey Khalizov demanded that UN Secretary General Ban Ki-moon reverse the landmark ruling.
"We will insist that the secretary-general urgently revoke the administrative bulletin expanding benefits to same-sex couples," Khalizov told the committee, reports Foreign Policy.
If Ban refuses to revoke the decision, Russia could force a vote in the budget committee to halt funding of the benefits, with Moscow claiming that the Ban's ruling is in contravention of a ruling which states that member governments are responsible for decisions on spousal benefits.
"For us it is a very important issue," Russia's spokesman Alexey Zaytsev told the magazine in an email. "We would prefer to make a decision… by consensus but if some delegations do not demonstrate a constructive approach to the concerns raised by us and shared by many other member states, then we'll have no other choice but to call for a vote."
Human rights groups believe that Russia is attempting to reduce the authority of Ban, who in the past has criticised Russia's support for the Assad regime in Syria and the Kremlin's policies in Ukraine.
"It's no secret that the secretary-general and Russia have been at cross-purposes over Ukraine and Syria, and the Russians have found the perfect political vehicle for attacking him," Jessica Stern, executive director of the International Gay and Lesbian Human Rights Commission, told Foreign Policy.
In 2013, Russia attracted international criticism with the Kremlin accused of legitimising homophobia after the so-called 'anti-gay propaganda laws' were passed by the state Duma, which made the 'promotion' of homosexuality illegal.
Human rights groups claim that homophobic attacks have increased in Russia in recent years.
Russian President Vladimir Putin criticised drag artist Conchita Wurst for putting her "life up on show" last summer after she won the Eurovision song contest. Wurst met Ban at a meeting on LBGT rights in November, where Ban hailed her "powerful message".
The EU and the United States have protested against the Russian decision, and claim that the secretary general has the authority to rule on UN employee benefits independently of member states.
© Copyright IBTimes 2023. All rights reserved.