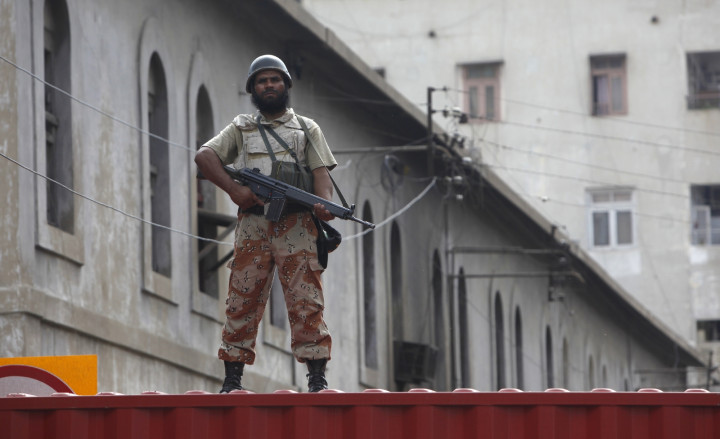 Russia and Pakistan have signed a defence agreement, which is being hailed as a "milestone" military pact, when Moscow's defence minister general Sergey Shoigu visited Islamabad.
The accord will boost military cooperation between the two countries and allow them to exchange key information on politico-defence matters.
In a wide-ranging agreement, the two former Cold War adversaries, aimed to strengthen their counter-terrorism machinery and contain illegal arms trafficking.
"The signing of the military cooperation agreement between the two significant countries of the region is a milestone. Both sides will translate this relationship in tangible terms and further strengthen military-to-military relations," said Pakistan's defence minister Khawaja Asif.
This marks the first visit of a Russian defence minister to Pakistan.
The two sides have also devoted time to discuss issues such as tackling global terror activities and drug trafficking.
"During the meeting, we agreed that bilateral military cooperation should have a great practical focus and contribute to increasing combat efficiency of our armed forces," the Russian minister was quoted as saying by ITAR-TASS news agency.
Shoigu also held talks with Pakistan Prime Minister Nawaz Sharif, who is keen on forging multi-dimensional ties with Russia and not just restricting to the defence sector given the geo-political climate.
In the backdrop of increasing Western pressure on Russia and India's progressing ties with Afghanistan on the heels of Nato's troop withdrawal, a closer collaboration between Moscow and Islamabad is likely to be beneficial to both.
Sharif has expressed happiness, the relationship between Russia and Pakistan has constantly grown in the last few years insisting that the current bilateral trade worth $542m should also be stepped up.
"We have been forging very good cooperation. Our bilateral relations are on an upward trajectory and it's not just defence, we are looking at cooperation across the board," Islamabad's foreign office spokesperson Tasneem Aslam told reporters during a press conference.