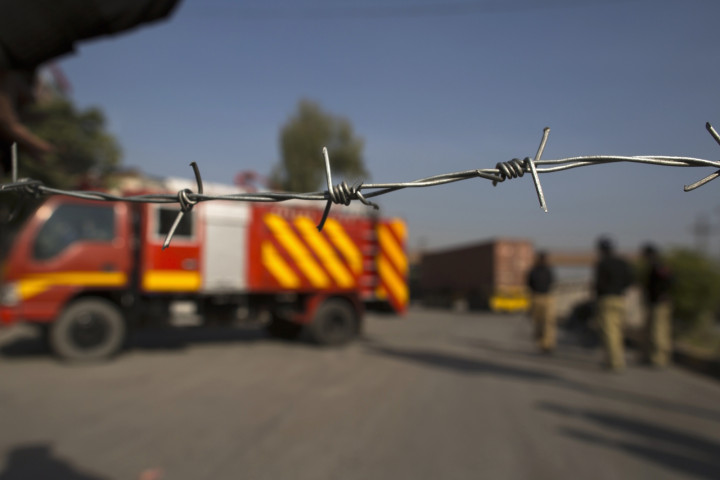 At least 57 people including several women and children have been killed in southern Pakistan when a passenger coach burst into flames after colliding with a cargo truck.
Fifteen others are also injured in the accident, which took place near the city of Khairpur located about 450kms from Karachi.
Local reports suggest some of the passengers are critically injured and are being treated in the intensive care unit of a hospital.
"The Karachi-bound passenger bus, which was coming from the northwestern city of Swat went on the wrong side of the road and collided head-on with a goods container, killing 56 people," local police official Nasir Aftab told the AFP.
The driver of the bus was said to be over-speeding and while attempting to overtake another vehicle, the bus rammed into the oncoming truck.
Rescue personnel are at the scene and an emergency has been declared at all nearby hospitals.
Often, reckless driving and poor maintenance of roads are blamed for such accidents in Pakistan.