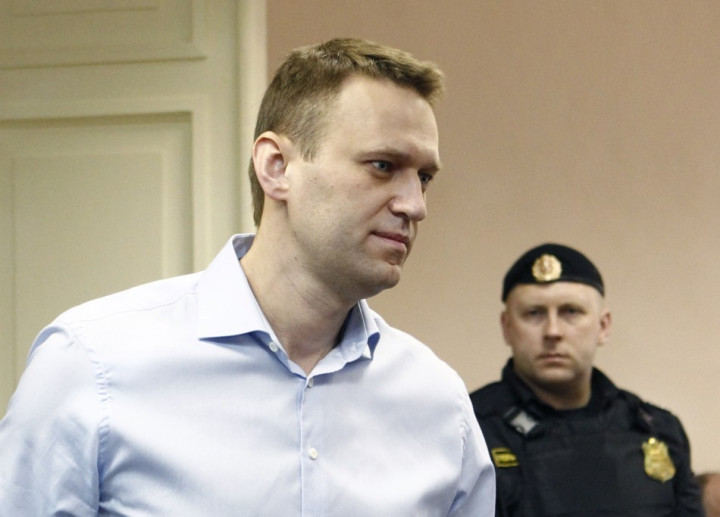 Russian prosecutors have demanded a six-year sentence for opposition leader and anti-corruption blogger Alexei Navalny over embezzlement charges that he said were politically motivated.
Prosecutor Sergei Bogdanov sought a term that would keep the activist in jail until after the next presidential elections, in 2018. Navalny, who led protests against President Vladimir Putin, is accused of participating in the embezzlement of 16 million roubles (£300,000) worth of timber from a state-owned company, while working as an adviser for the governor of the Kirov region in central Russia four years ago.
Bogdanov told the Leninsky court: "The evidence considered in the trial fully proves that Navalny committed a crime.
"I ask the court to find Alexei Navalny guilty and sentence him to six years in prison and a fine of 1 million roubles."
The trial is seen as the most important in Russia since the oil tycoon Mikhail Khodorkovsky was jailed in 2005 for fraud and tax evasion after a row with Putin. His oil firm Yukos, worth $40bn, was broken up and sold off, mainly into state hands.
The anti-corruption blogger, who organised the biggest anti-Putin protests since he rose to power in 2000, suggested that the president ordered the trial to prevent him from criticising a political class of "swindlers and thieves".
Navalny's lawyers claimed there was no evidence against him and argued that many witnesses called by the defence were not allowed to appear.
"The nature of the charges, the lack of real evidence from the prosecution, the judge's dismissal of nearly all defence motions - all this proves this trial does not satisfy the rules of justice and is aimed at only one thing: to publicly discredit and sentence a famous civic and political activist for political motives," defence lawyer Olga Mikhailova said.
Navalny said he wanted to run for Moscow mayor in an election in September.