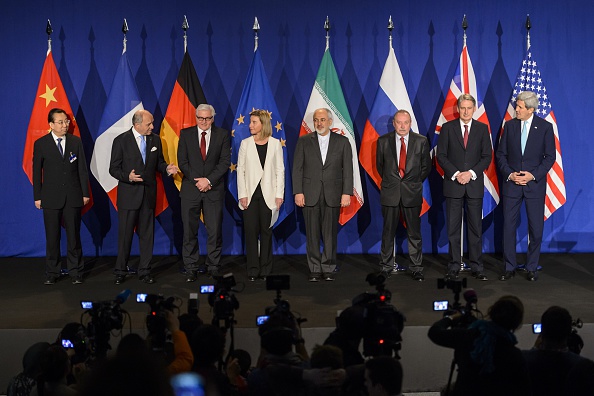 Russia has begun trading a range of products for crude oil with Iran under a barter deal, according to Russia's Deputy Foreign Minister Sergei Ryabkov.
In return for shipments of Iranian crude oil, Russia has begun supplying grains, construction materials and other equipment to Tehran, Ryabkov said.
Russia has supported Iran at talks between world powers over Iran's nuclear programme and economic sanctions.
The so-called P5+1 – consisting of the United States, Russia, China, France, Germany and the United Kingdom – agreed an interim deal with Iran on April 2. The initial agreement could lead to a technical agreement by June 30, which could potentially end a wide range of international sanctions on the oil producer.
Russia is eager to reap economic benefits if restrictions are eased on doing business with Iran. The two sides have been discussing a potential deal, estimated by Reuters a year ago to be worth up to $20bn (£13.6bn, €18.9bn) for around 18 months.
"I wanted to draw your attention to the rolling out of the oil-for-goods deal, which is on a very significant scale," Ryabkov told Russian lawmakers on April 13.
"In exchange for Iranian crude oil supplies, we are delivering certain products. This is not banned or limited under the current sanctions regime," the deputy foreign minister added, without giving additional details.
Ryabkov's announcement could cause additional strain on relations between Russia and the West, which have deteriorated to their lowest point since the end of the Cold War.
Sanctions tension
The United States has warned in the past that it would act to punish any companies that break sanctions on Iran, noting the long-running talks between Moscow and Tehran over boosting economic cooperation.
The US has said economic sanctions on Iran would be gradually lifted in phases once a final agreement was reached on Iran's nuclear activities.
However, the Iranian Supreme Leader Ayatollah Ali Khamenei said last week that a final deal should result in an immediate end to all economic sanctions on Iran.
US Secretary of State John Kerry dismissed the remarks as spin and reiterated that sanctions suspension would be phased in.
"You know, they're going to put t heir spin on their point of view and obviously they'll allege that we're putting a spin on our point of view," Kerry told ABC television on April 12.