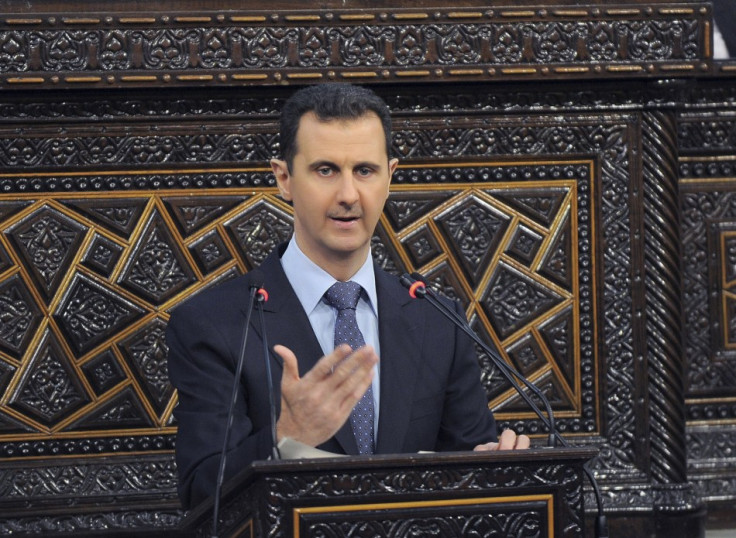 The US and Russia are working on an orderly transition for Syrian President Bashar al-Assad, according to reports.
Both the sides are trying to figure out a common approach to get rid of Assad, even out of the country, and are searching for a figure acceptable to both sides in the conflict as a replacement for Assad, Bloomberg reported, quoting two US officials who spoke to the agency on condition of anonymity.
A meeting between Fred Hof, special adviser on Syria for US Secretary of State Hillary Clinton and his counterpart will take place on 8 June in Moscow.
The Moscow meeting is seen as ground work for a Putin-Obama meeting on the post-Assad scenario on the sidelines of the G20 summit that is to be held from 18-19 June in Mexico.
If Russia supports the idea of a regime change, it would be a welcome step in breaking the diplomatic deadlock that has engulfed the international efforts to end violence in Syria.
The efforts of the western nations to impose tougher sanctions on Syria as well as options of military intervention to remove the regime have so far been resisted by the Middle East nation's two closest allies, Russia and China.
"In Moscow, they understand now that there is no chance of maintaining the status quo, they are looking at the question of a change of regime," Bloomberg quoted Fyodor Lukyanov, an analyst with the Moscow-based Council on Foreign and Defence Policy, as saying.
"The only thing that Russia can do is to try and keep some influence in Syria. A managed change of regime is the only option now," Lukyanov added.
Meanwhile, a Russian official told Bloomberg that though Russia, for the first time, sees a change of government in Syria as a possible option, it is still adamant on the fact that it should not be imposed from outside.
According to a report on the state-run Rossiya 24 television, Russian Deputy Foreign Minister Gennady Gatilov said Russia never insisted on Assad staying in power and a decision on his future must be taken by the Syrians themselves.
"Russia is realising that with the rise of the death toll its 'principled' position may be hard to sell for much longer. More importantly, it may cause serious damage to Russia's relations with large parts of the Arab world,'' Bloomberg quoted Lilit Gevorgyan, a Russia analyst at IHS Global Insight in London as saying.
Syria's Bashar al-Assad Appoints Riad Farid Hijab as Prime Minister