Forest Jihad: Al-Qaida Turns to Eco-Terrorism says Russian Security Chief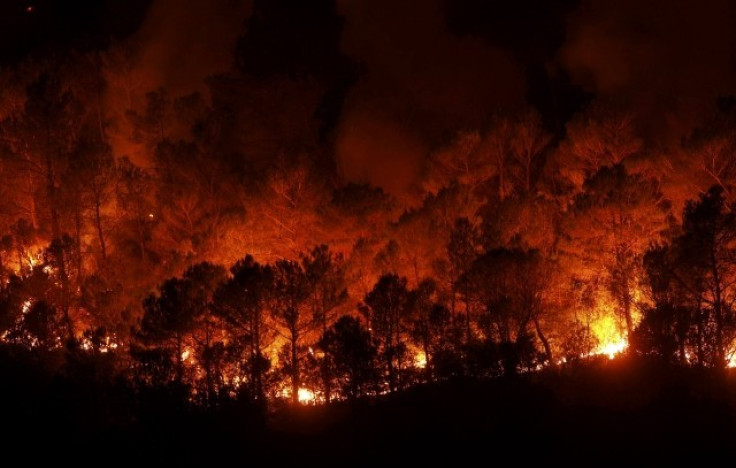 The threat of terrorism is spreading as extremists change tactics and obtain weapons of mass destruction, Russia's security chief has said.
Alexander Bortnikov has said new tactics include setting fire to European forests and obtaining WMDs from Middle Eastern countries that are suffering from internal problems.
Speaking at a security conference in Moscow, Bortnikov said the tactic of "forest jihad" is an effective method of terrorism because it inflicts physical and moral damage, needs little training and is difficult for police to find and arrest the perpetrators.
Forest fires have become widespread over the last few years, occurring in Greece, Portugal, Italy, Serbia and more recently Spain, where a fire spread across the south of the country at the end of August.
Bortnikov said the FSB has information that Al-Qaida was complicit in the recent forest fires in Europe.
However, the FSB director's claims were dismissed by the environmental groups. Nikolai Shmatkov, the WWF's forest policy director, told The Moscow Times: "There isn't the slightest doubt that the cause of the fires in the Mediterranean region was human error.
"Ninety per cent of fires happen through human negligence, either agricultural burning or carelessness."
According to Russia Today, the FSB director also warned about terrorists are developing internet resources. He is quoted as saying: "Broad use of modern information and communication technology makes the process of population radicalisation a mass one."
Bortnikov explained that the internet provides the opportunity for self-education, from learning how to make explosive devices to living undercover.
© Copyright IBTimes 2023. All rights reserved.