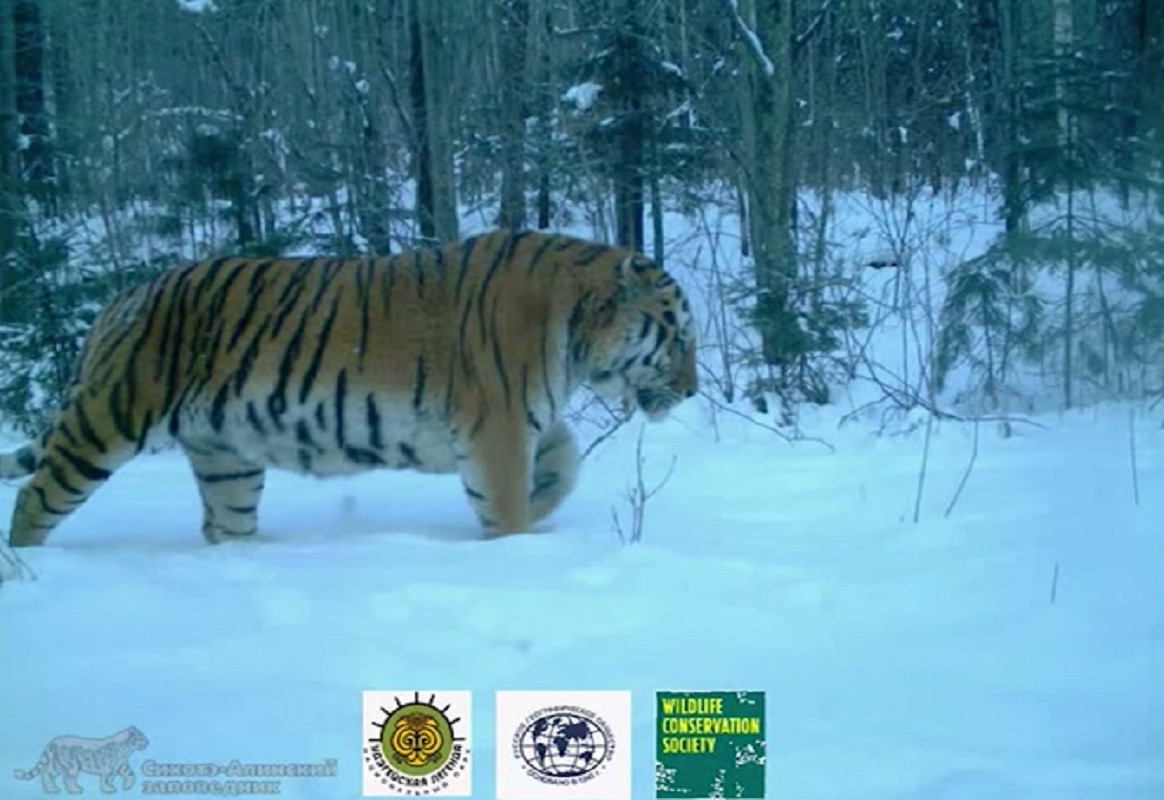 Extremely rare pictures of an Amur tiger family – including the father – have been taken in a forest in Russia, the first time researchers have ever photographed this behaviour.
Tiger dads are normally solitary so the images of mother, father and three cubs together surprised scientists when they retrieved them from the camera traps.
Svetlana Soutyrina, deputy director for Scientific Programs at the Sikhote-Alin Biosphere Reserve, set the traps during a project to get a better understanding of Amur tiger numbers in the area.

"We have collected hundreds of photos of tigers over the years, but this is the first time we have recorded a family together. These images confirm that male Amur tigers do participate in family life, at least occasionally, and we were lucky enough to capture one such moment."
In total, 21 photographs show the entire family passing the camera traps over two minutes.
The current Amur tiger population is difficult to estimate. The most recent survey, undertaken in 2005, found there are between 430 and 500 tigers remaining in the wild. Updated results on their numbers will be released later this year.
The Wildlife Conservation Society, which works with the Sikhote-Alin Biosphere Reserve and Udegeiskaya Legenda National Park for tiger conservation, released the images.
WCS Russia director Dale Miquelle said: "Although WCS's George Schaller documented sporadic familial groups of Bengal tigers as early as the 1960s, this is the first time such behaviour has been photographed for Amur tigers in the wild.
"These photos provide a small vignette of social interactions of Amur tigers, and provide an evocative snapshot of life in the wild for these magnificent animals."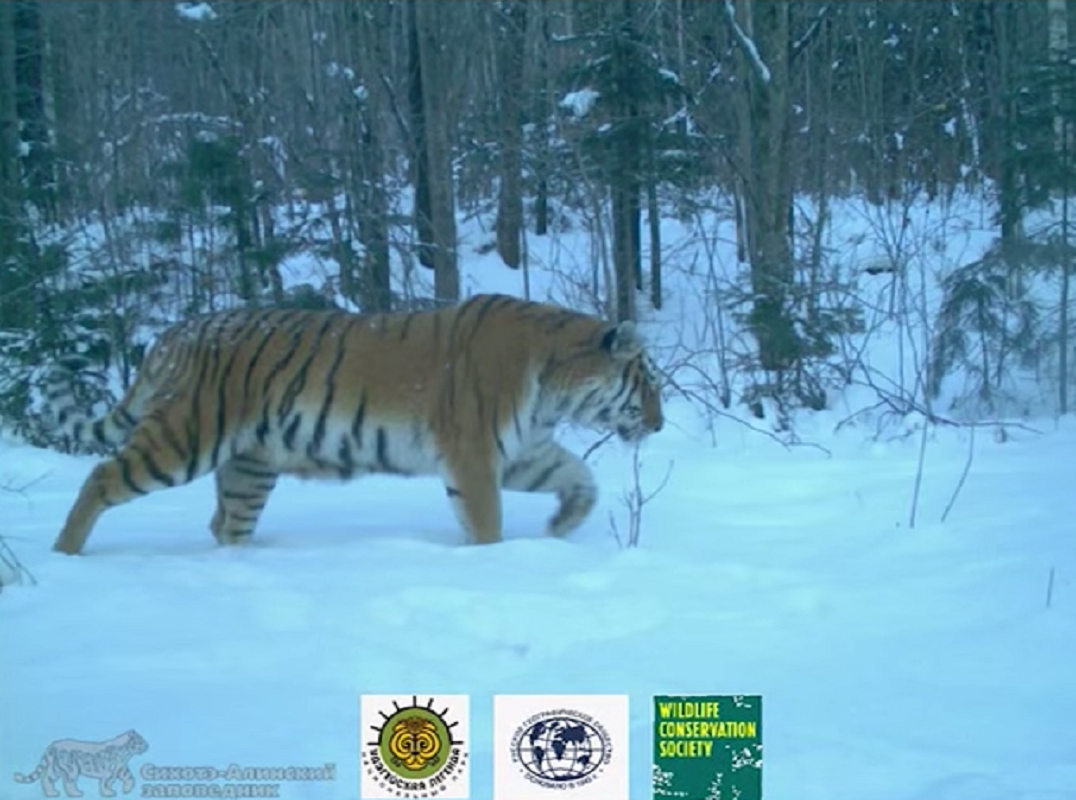 Last month, the WWF released footage of an Amur tiger family playing in the forest in China – 30km from the Russian border. This marked the first time populations had been seen living so deep in the forest in China.
Shi Quanhua, senior manager of the WWF-China Asian Big Cats Programme, said: "This video proves that wild Amur tiger populations are steadily spreading into inland China and are settling down. Many years of conservation work have led to this stunning footage – establishing conservation areas, building a population of prey animals and installing over one hundred infrared cameras in largely inaccessible areas."